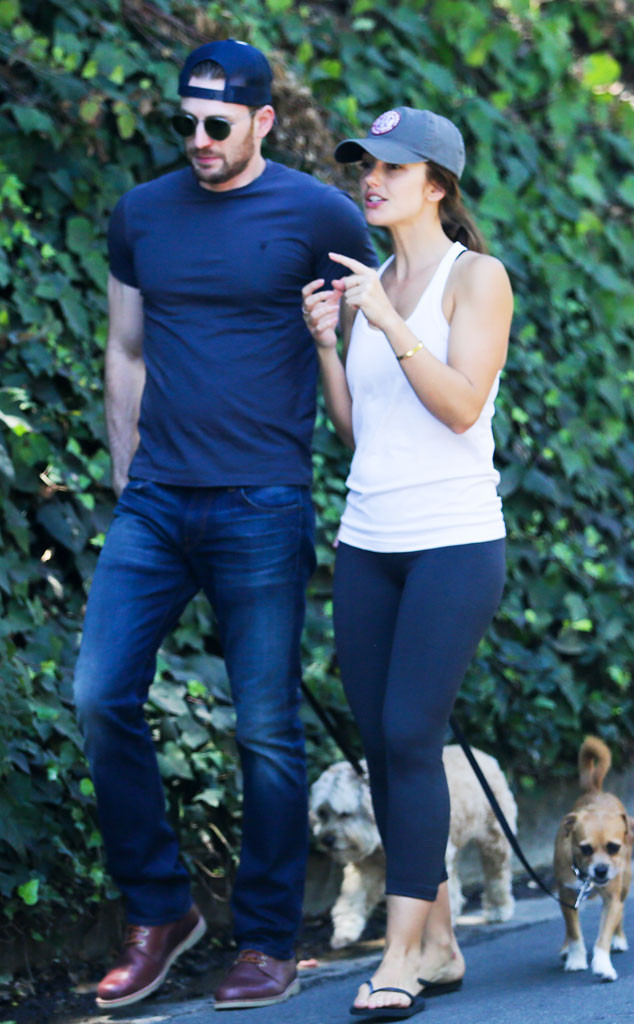 Splash News
Are Chris Evans and Minka Kelly back together...again?
The exes were photographed walking their dogs in West Hollywood Saturday. Whether it was a romantic reconciliation remains to be seen; E! News has reached out to both actors' reps for comment. Evans, 34, and Kelly, 35, first dated in 2007 before going their separate ways. They reunited in 2012 but decided to call it quits again in 2013. At the time, a source blamed their breakup on their busy schedules.
Post-breakup, Evans got to work on his directorial debut, Before We Go, released last Friday. While promoting the romantic dramedy, Evans told E! News, "What I liked about this character was that he was in love. He had everything he wanted and he lost it. I think that pain is far deeper. So, yeah, I certainly consider that I've felt some really good things in my life and had them change or evolve or grow. Sometimes you don't even have to lose it. Sometimes you can just shift."