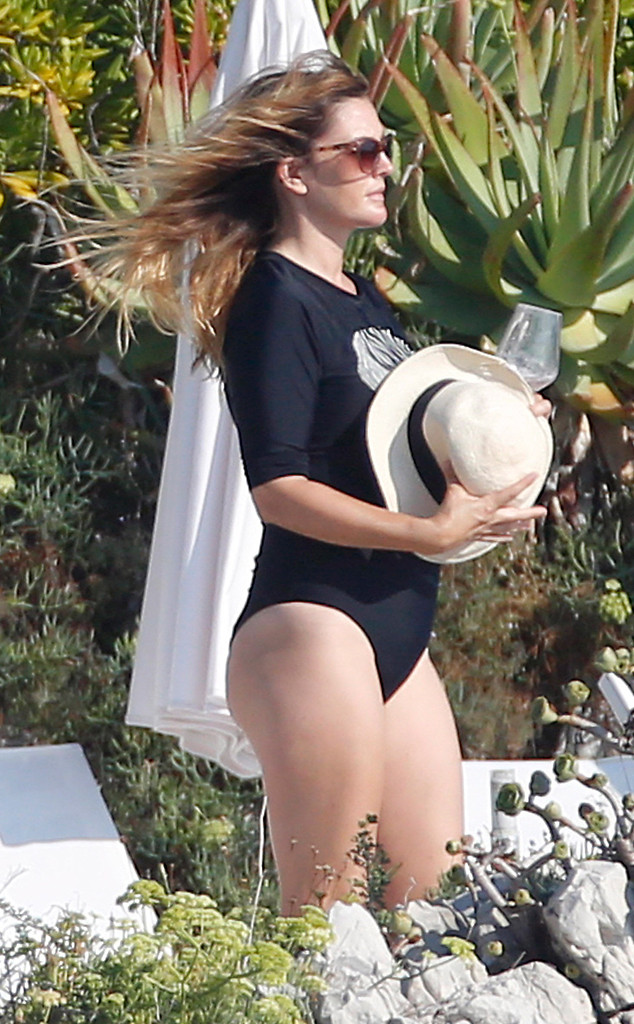 X17online.com
Looking good, Drew Barrymore!
The 40-year-old actress and mother of two was spotted vacationing in Italy this week, wearing a one-piece black swimsuit with elbow-length sleeves.
Barrymore was seen walking with a drink in her hand, also sporting sunglasses and a straw hat, and was also spotted relaxing against a railing, covered in a printed cardigan, while listening to music on red headphones.