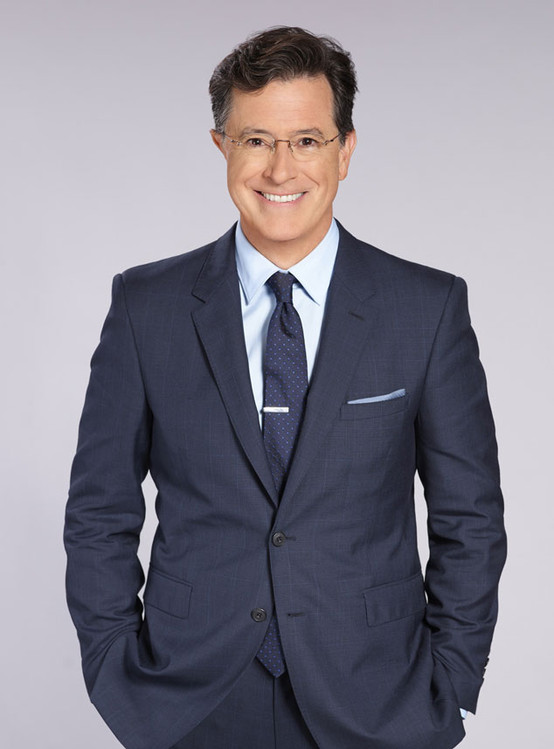 CBS
Our long national nightmare is over.
Stephen Colbert returns to TV tonight as host of CBS' Late Show With—the man himself—Stephen Colbert.
It's been 264 days (but who's counting) since The Colbert Report finale and since we always knew where and when we'd meet again...
We've been rather excited to get this show on the road!
Colbert went AWOL for awhile, to reflect and grow a beard, and then he got to work, planning what the post-Letterman Late Show would be. He has talked in recent interviews about introducing "the real Stephen Colbert" to the world after years of playing versions of himself that always lent themselves to quotation marks.
But despite the onslaught of tasteful publicity (the cover of Time, his own app with carefully crafted bits, etc.), we really don't know what or who exactly we're going to see tonight—besides George Clooney, Jeb Bush and the new Late Show house band Stay Human and bandleader Jon Batiste.