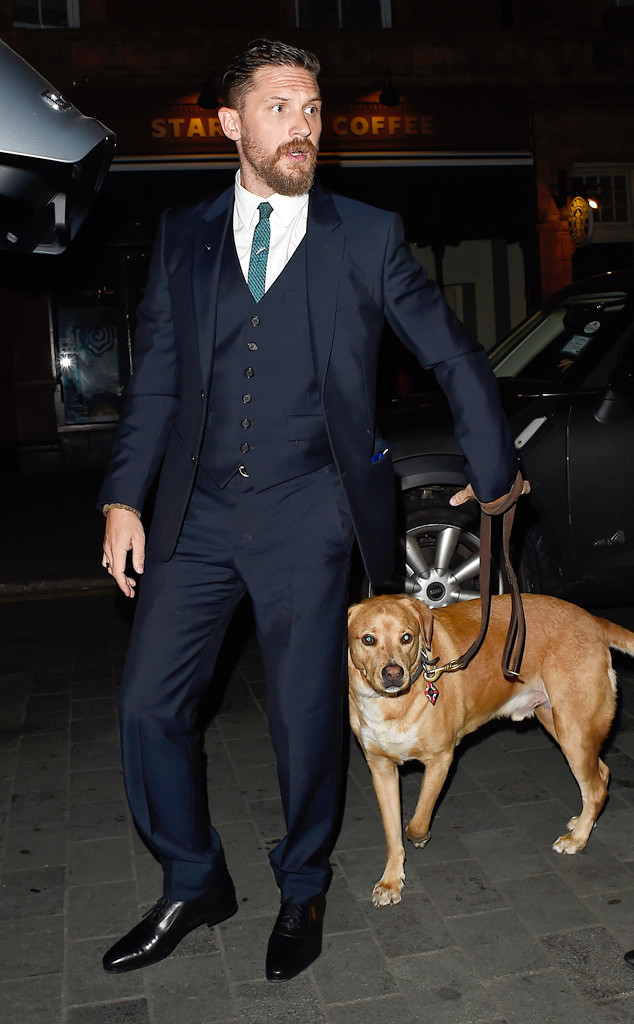 Keith Hewitt/GC Images
Prepare for your daily dose of happiness, because this is gonna kill you with cuteness.
Notable babe Tom Hardy attended the premiere of his new movie Legend last night in London, and he decided to bring his adorable pup to walk the blue carpet with him. Sure his wife was there too, and sure she debuted her baby bump with their unborn baby or whatever, but ain't nobody paying attention to you lady. There's a dog in the house.
The rescue pup totally upstaged his dad as well, which is hard to do given Hardy's aforementioned babe status. It takes a lot for a group of adoring fans and reporters to pry their eyes away from his epic beard but this pooch is worth it.