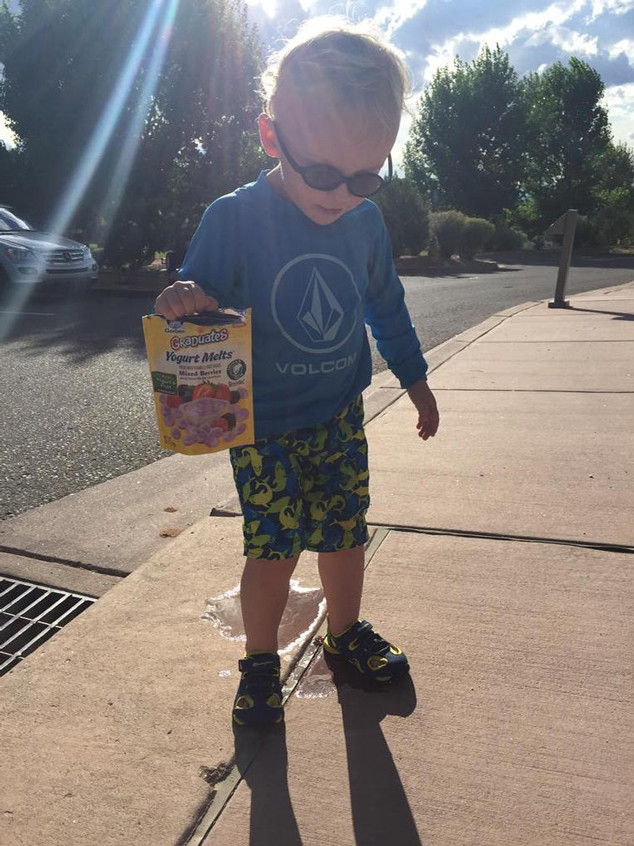 Twitter
There's no better way to guarantee success than with a little bribery every now and then!
Anna Faris and Chris Pratt seem to be in the throws of potty training their son Jack, but it doesn't look like it's going too well! Faris posted an adorable photo of Jack on Twitter Thursday that shows him standing in a puddle of his own...mess. Along with the hilarious picture she wrote, "Potty training is going so great! I'm a natural! @prattprattpratt."
In his hands is a bag of yogurt melts. Are these a treat to get him to hold it or was he already holding them? We may never know, but it'd be hysterical to think of yogurt melts as a treat. Upon seeing the funny photo of his son, Pratt responded to his wife.
"Those are swim shorts. Put him in the pool and that's perfectly acceptable behavior," he tweeted. "I'm proud of both of you."