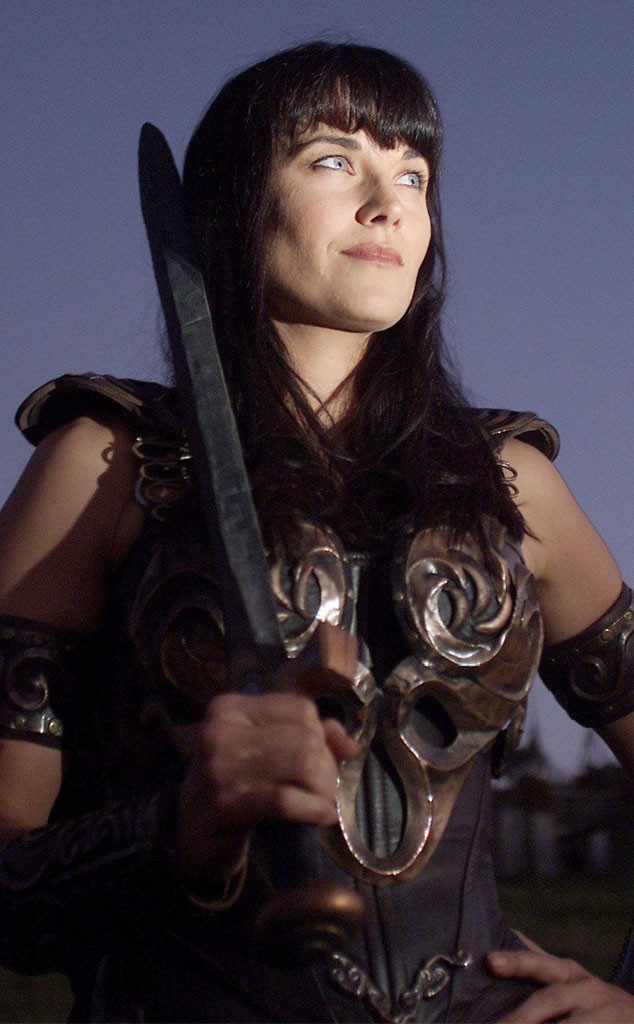 RICHARD ROBINSON/AFP/Getty Images
When I think of Xena: Warrior Princess, many things come to mind: The badass, raven-haired woman releasing a battle cry and chakram all at once on her enemies, and the battling bard whose outfits shrunk as the years went by. Then there are the emotions that come flooding back: Joy, when I remember how much I loved watching the show every Saturday night; empowerment when I recall how I used the Xena theme song to get through angsty childhood and pre-teen moments; and sadness when I think about how devastated I was to say goodbye to the beloved series after six years in 2001. All these thoughts and feelings have been coming back lately (reboot news), and they are especially present today, the 20th anniversary of Xena: Warrior Princess' first episode airing.
Xena was the first show I truly was a fan of. I went to message boards—what up AUSXIP!—I went to conventions, I had toys, posters from the official magazine adorned my walls, I wrote for autographs and I even flew across the country by myself for the first time at 14 years old to go to a community theater production with my uncle, all so I could meet Gabrielle herself, Renee O'Connor. Yeah, I'm a Xenite. And there are so many other people out there who can relate, who have the same feelings about the show. That's why Xena is so special. I could say was, but 20 years later, Xena is still very special to audiences everywhere.