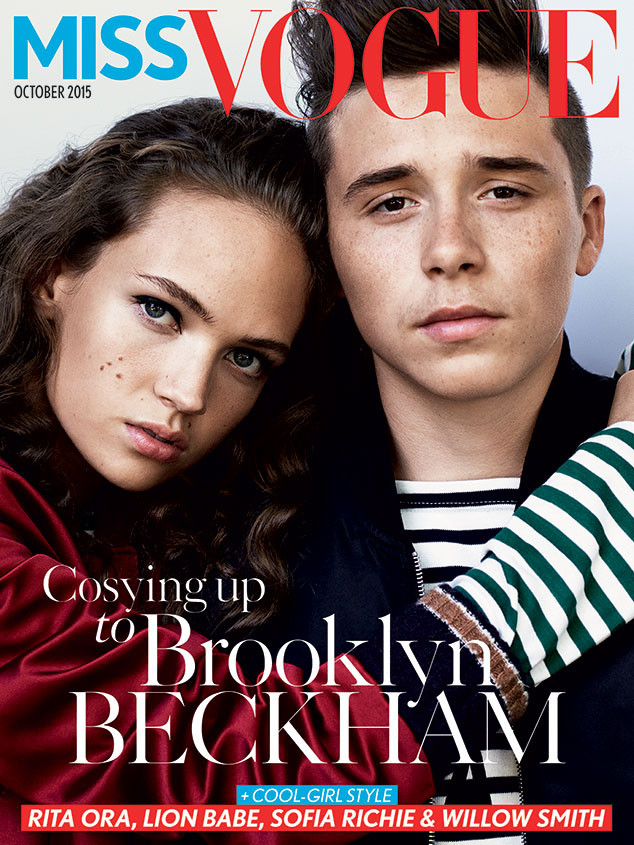 MISS VOGUE
The October issue of Miss Vogue is full of firsts.
Not only is Brooklyn Beckham the magazine's first cover boy, but it's also the first time that David Beckham and Victoria Beckham's 16-year-old son has ever given an interview. The full feature isn't available until next week, but thankfully, Miss Vogue published an excerpt from the famous teen's wide-ranging Q&A Thursday.
Brooklyn names James Dean and Steve McQueen as his style icons. Asked to choose which parent gives better fashion advice, he wisely replies that "both" do. "My mum knows a lot about fashion," he says of Victoria, a successful designer, "but obviously I listen to my dad as he has great style and we share clothes."
There are other perks to being the son of two world famous celebrities. Asked to recall his "most starstruck moment," Brooklyn tells the publication, "I felt very humble when my parents took me to meet Stephen Hawking [in May]."