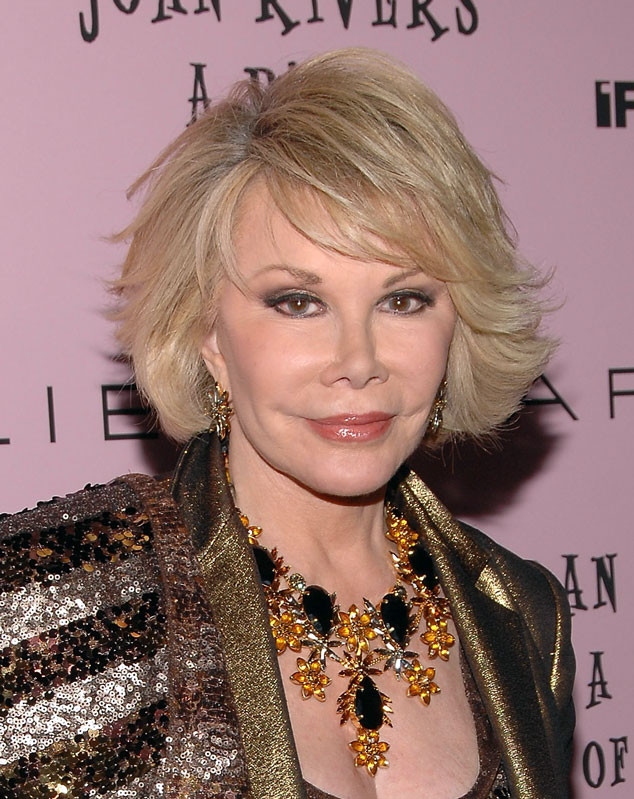 Marc Stamas/WireImage
Joan Rivers' death one year ago today is still firmly juxtaposed in our minds with the word untimely. Not to mention unreal.
At 81, she was as spry as could be, sharp as a tack and maintaining a work schedule that still provokes a little anxiety when we think about it. She had an indefatigable spirit and was always cracking wise about one taboo subject after another. And as much as she was known for poking fun at others, Joan made sure that she was always right in her own line of fire as well.
There are countless reasons to keep Joan in our thoughts forever, let alone move on with life under the assumption that she most definitely is out there, somewhere, making those lucky enough to be in that circle of heaven laugh. (Oh, the Trump jokes we're missing out on, for shame...) She not only helped blaze a career trail for fellow comedians, but she was also fearless and a stellar example of someone who loved her life's work.
Joan, of course, was also considered part of the Hollywood rite of passage—get a role, go to an awards show, get made fun of by Joan. Being picked apart by the Fashion Police host and red carpet game-changer meant that you had arrived.
And touchingly, once Joan was gone, the stories about what she meant to people were countless, with seemingly everyone who had ever crossed paths with her or who just watched her on TV having a memorable moment to share. Ultimately, that was just about everybody.
In honor of the talent that we were deprived of way too soon, here are 26 pitch-perfect tributes to Joan Rivers from the surreal year without her that just passed: