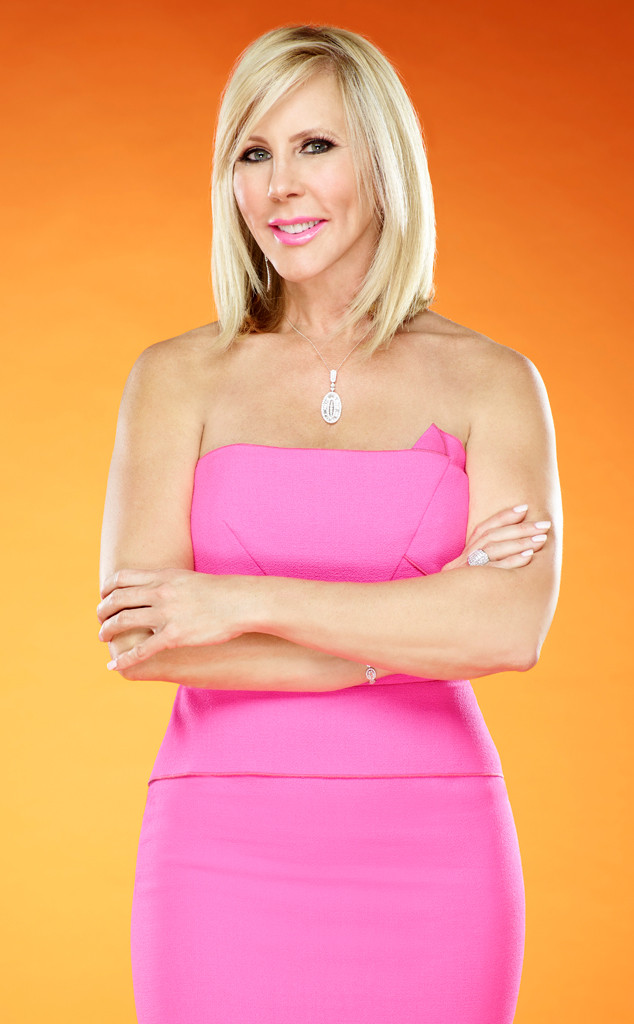 Paul Drinkwater/Bravo
Vicki Gunvalson has never really been shy about having cameras around—they were on her when she learned of her mother's death—but in the exclusive Real Housewives of Orange County sneak peek below, Vicki does not want the cameras on her as she talks about (now ex) boyfriend Brooks Ayers with her daughter Briana Culberson.
Briana has made it very clear she wants nothing to do with Brooks and does not want him around her or her kids, so when she returns to Orange County, she is not going to stay with Vicki.
"I'm trying to be nice about it, I'm not going to kick somebody out of their own bed when they have cancer," Briana says after Vicki tries to get her daughter to take the discussion off camera. "Why are you overreacting so bad?"