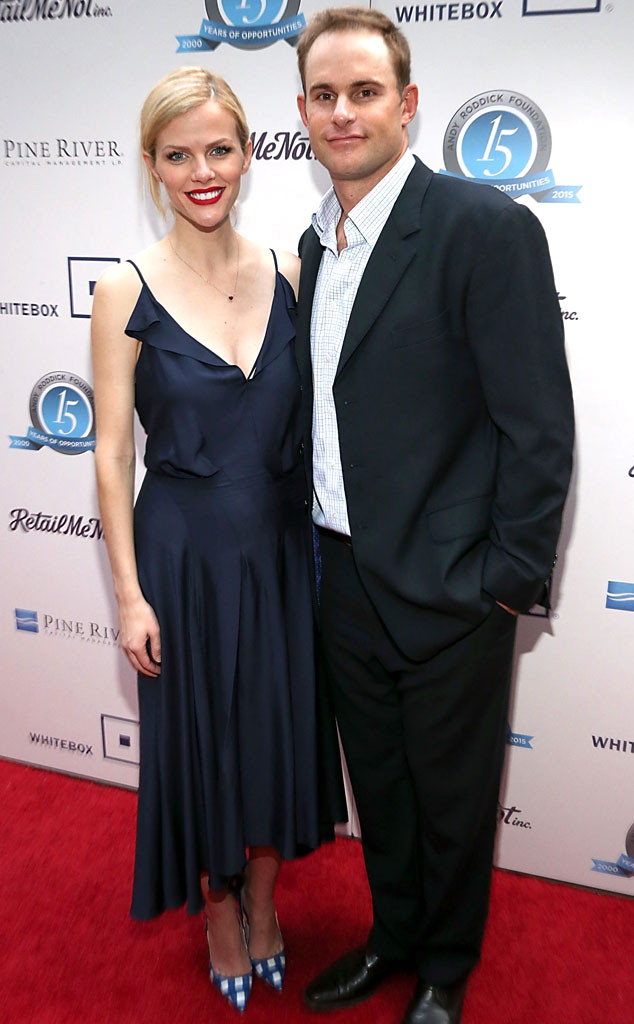 Gary Miller/Getty Images
Fatherhood can't come soon enough for Andy Roddick!
The former tennis champ is opening up about expecting his first child with Brooklyn Decker, telling The New York Post's Page Six that his wife's pregnancy, "becomes more real by the day."
"It's something that's been done a million times before... but to feel the baby moving around... it kind of just blows your mind... and now we're at the point where we just want it to be here," Roddick revealed.
The Grace and Frankie star first flaunted her tiny bump back in May, and has since documented tidbits of her experience as a soon-to-be baby mama on Instagram.
What has the blond beauty kept the most quiet on, though? The baby's sex, much to our disappointment.