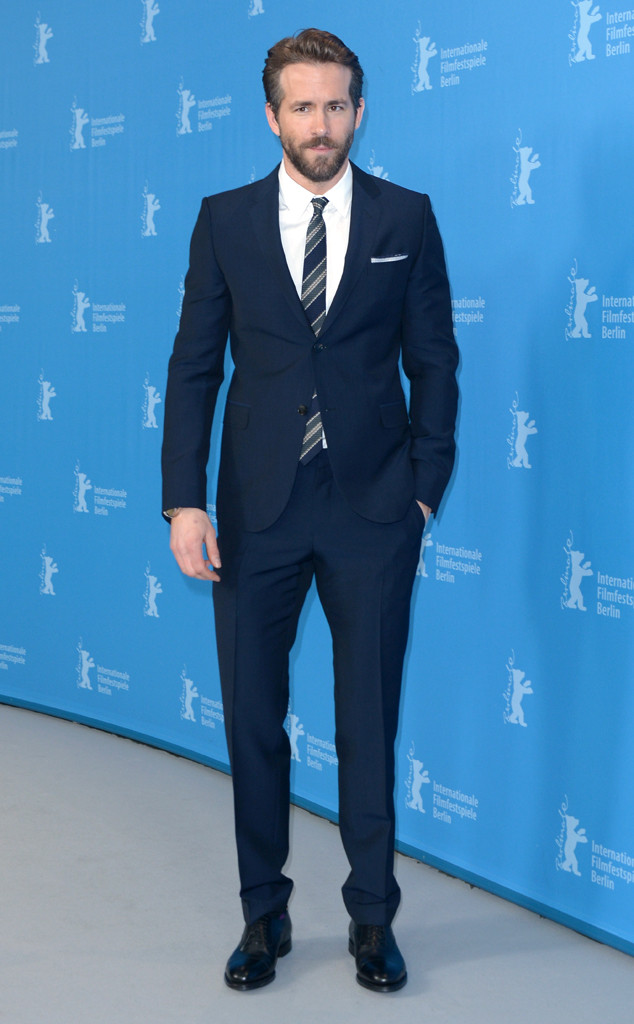 Dominique Charriau/WireImage
Watch out, Blake Lively: hubby Ryan Reynolds may be giving you a run for your social media sassiness.
The 38-year-old hunk took to Twitter on Thursday to reply to one fan who asked the Green Lantern stud, "what is love?"
"It's like waterboarding," the new dad responded, adding, "If waterboarding tasted like chocolate" (if you're unfamiliar with waterboarding, it's a form of water torture that causes the individual to experience the sensation of drowning).
While Lively has yet to shed any light on her husband's morbid comparison, we presume this is Reynolds simply joking around with his signature sarcasm.