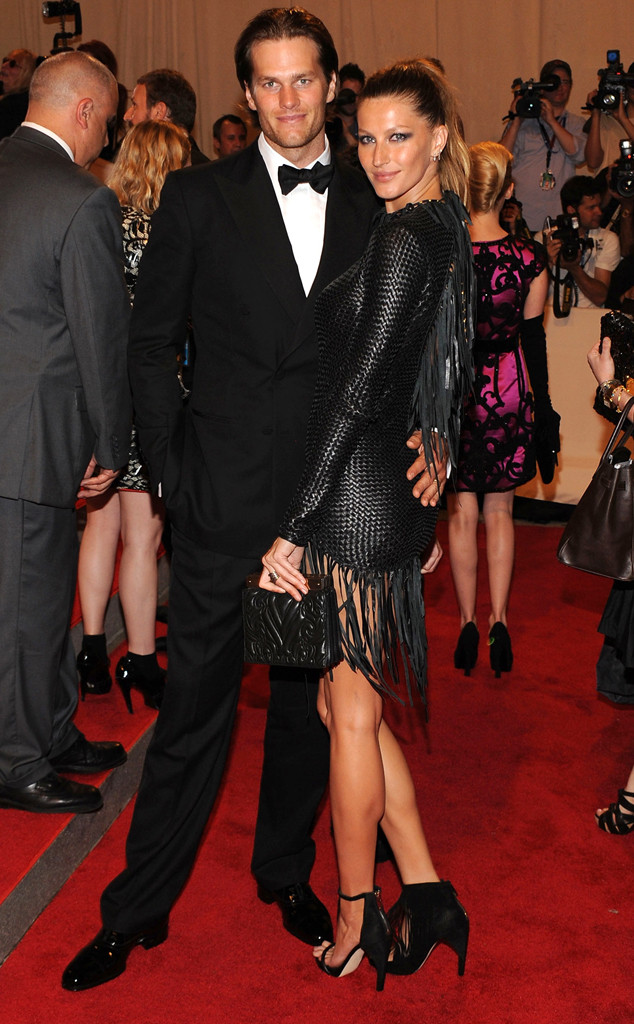 Larry Busacca/Getty Images
Don't even think about losing hope for this A-list couple.
It's no secret that this summer has been filled with shocking splits. From Ben Affleck and Jennifer Garner to Gwen Stefani and Gavin Rossdale, pop culture fans may not be able to handle another separation.
Perhaps that's why so many are captivated by the headlines surrounding Tom Brady and Gisele Bundchen's marriage. Ever since the New England Patriots deflategate controversy hit, speculation has been spreading that the pair is having struggles in their relationship.
But despite all of the rumors surrounding the famous duo, a source tells E! News that the pair is not headed for divorce.