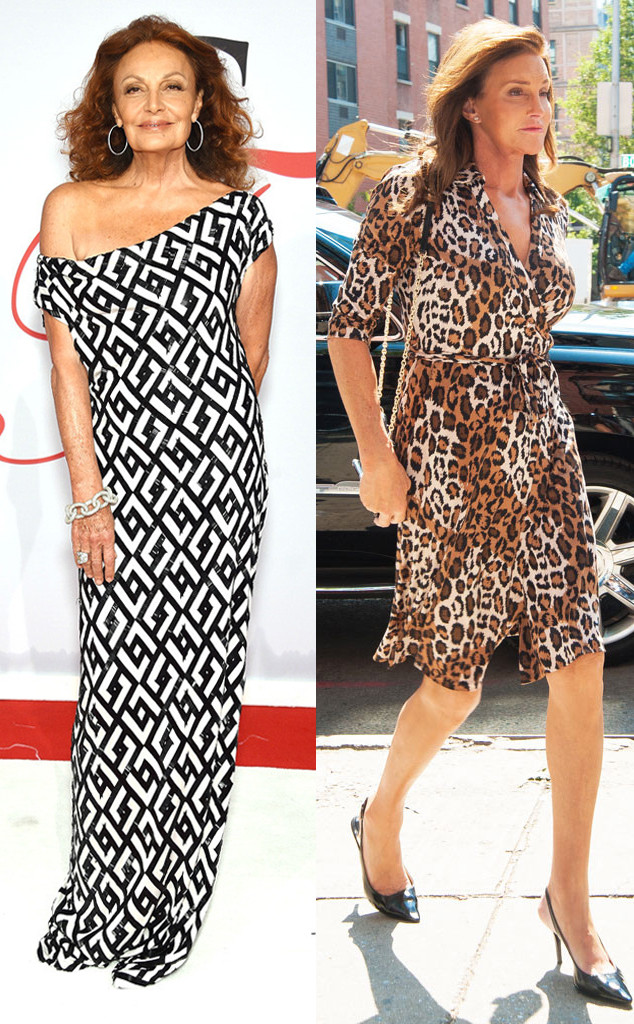 Dimitrios Kambouris/Getty Images; NorthWoodsPix / Splash News
While we're obsessed with Caitlyn Jenner's amazing fashion, it seems the I Am Cait star is obsessed with one amazing designer: Diane Von Furstenberg!
The E! reality stars share a mutual admiration for one another as Caitlyn loves to wear Diane's clothes and Diane loves to dress her! From a bold, leopard-print wrap dress to an edgy, leather outfit, Caitlyn has become one of DVF's most famous models.
With less than a week until the season two premiere of House of DVF, we've rounded up all of Caitlyn's best Diane von Furstenberg looks to celebrate the occasion! Check out the gallery below!
Don't miss the premiere of House of DVF Monday, Sept. 14 at 8PM, only on E!