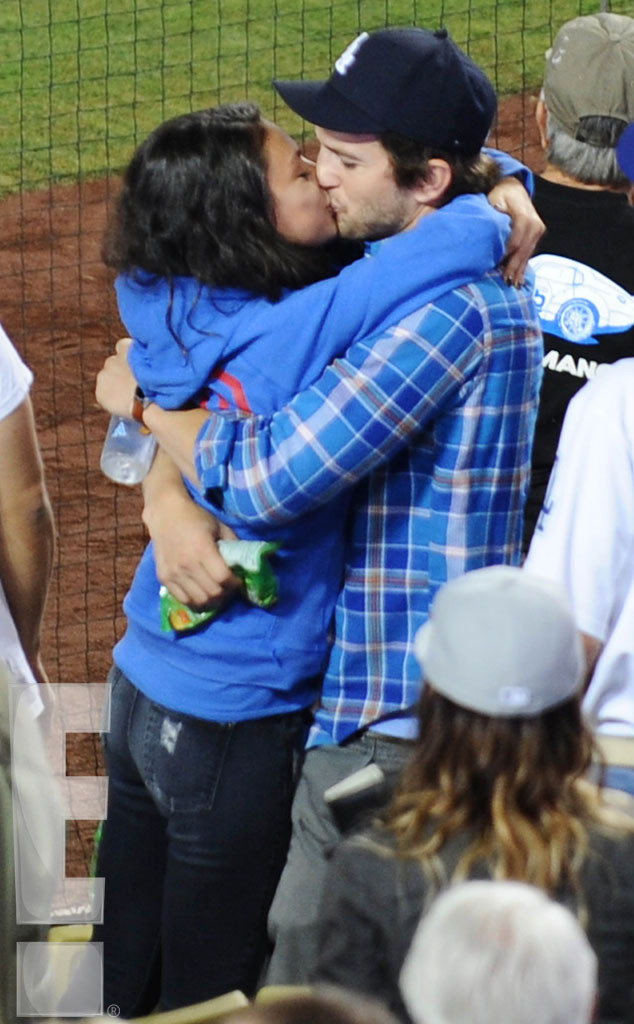 GAC/Splashnews
Cuteness alert!
Ashton Kutcher and wife Mila Kunis returned on Tuesday to one of their favorite date spots, Los Angeles' Dodger Stadium, to catch the team's game against the San Francisco Giants, who they beat 2-1.
The 37-year-old and 32-year-old former That '70s Show co-stars were photographed kissing and hugging as they sat in their seats, located by the field and behind home plate, and stood up cheering.
Both wore Dodger blue—Kutcher sported a blue and white plaid shirt and gray jeans while his wife wore a blue Dodgers hoodie and black jeans.