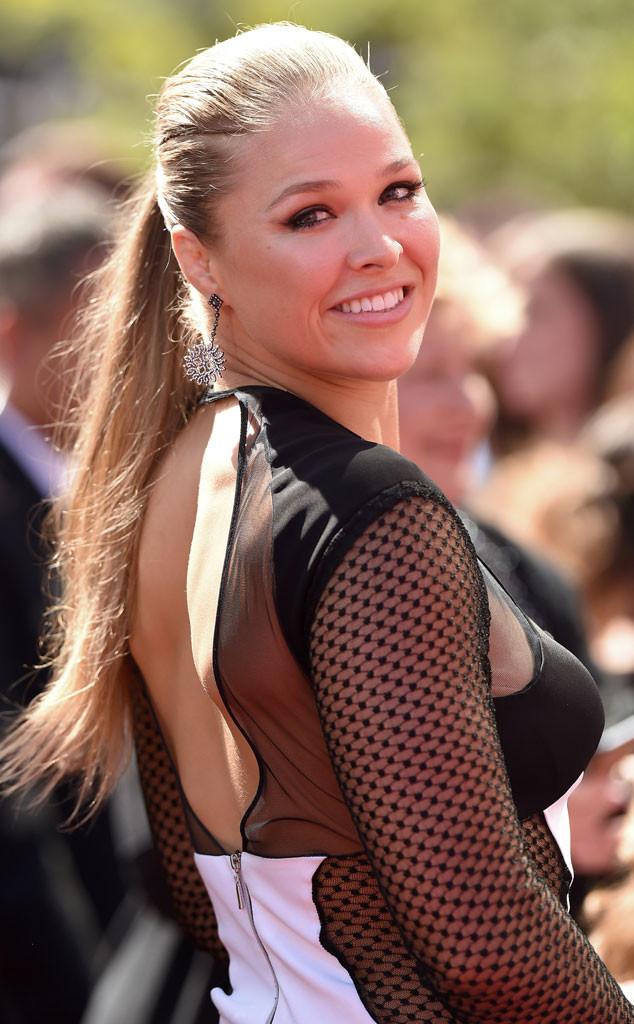 Axelle/Bauer-Griffin/FilmMagic
Jarrod Haschert's dreams are coming true!
The United States Marine Corps member gained some fame last week after his invitation to Ronda Rousey on Facebook went viral. Haschert asked Rousey to be his date to the Marine Corps Ball, which is in December, because she is his No. 1 "celebrity crush."
Ever the considerate gentleman, Haschert understood that timing could be tricky because of Rousey's training ahead of her fight against Holly Holm, but lucky for Haschert it was rescheduled to November, so she can make it!
"I actually can go but I don't know how to hit him up and say 'I want to go with you!'" she says in a video posted on TMZ. "I would go for sure."
Not only does she enthusiastically accept his invitation, she also implies that he's her type! "He's cute!" she tells the photographer.