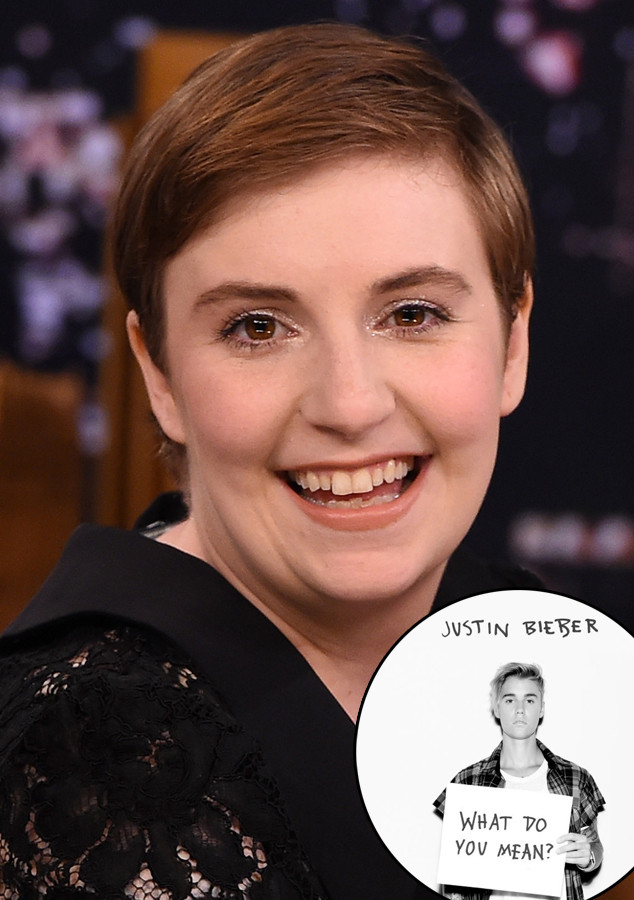 Theo Wargo/NBC/Getty Images
While most people have come out to praise Justin Bieber's new song, "What Do You Mean?," Lena Dunham has taken to Twitter to criticize the Biebs for his lyrics.
"Let's do away with pop songs where a girl nods yes when she means no and vice versa, k?," she wrote Monday. While she doesn't directly address the 21-year-old singer, she pretty much quotes the words to the song verbatim. Here are the actual lyrics:
"What do you mean / When you nod your head yes but you wanna say no / What do you mean?" Bieber sings on the first track off of his forthcoming album. "Better make up your mind / What do you mean?"
But the Girls star didn't know what she was getting into when she criticized Bieber; she soon found out. Beliebers fired back at Dunham for mocking the new hit, also using Twitter to let the HBO star know she was very wrong. People even got creative, asking her what does she mean by her tweet.