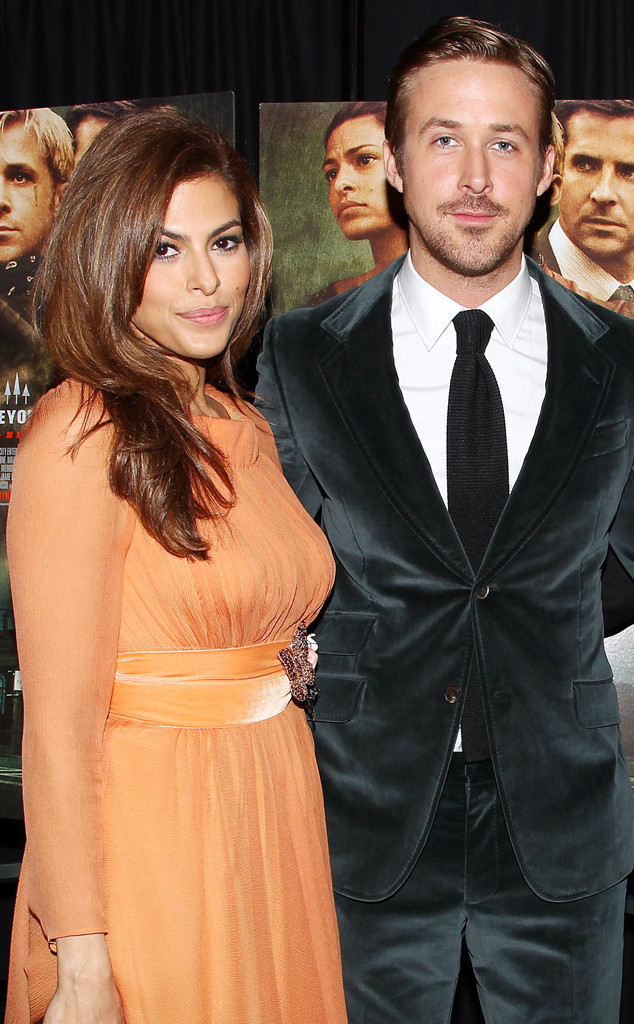 Dave Allocca/Startraksphoto.com
Let's start with the facts: Eva Mendes and Ryan Gosling have been together since September 2011. The two have a daughter, Esmerelda. But are they also secretly engaged?!
The 41-year-old actress has been wearing a gorgeous emerald bauble for some time, leading to speculation that her longtime beau may have popped the question.
Mendes is sporting the stunning accessory in one of her recent Instagram pics, so E! News did a little digging to find out when she first started rocking the eye-catching jewelry piece.
The Place Beyond the Pines star appears to be sporting the ring in a pic uploaded to her Instagram account 12 weeks ago. She seems to have begun wearing the bauble sometime in June, consistently on her right hand, and was also sporting the ring during her red carpet appearance last month at an Estée Lauder event.