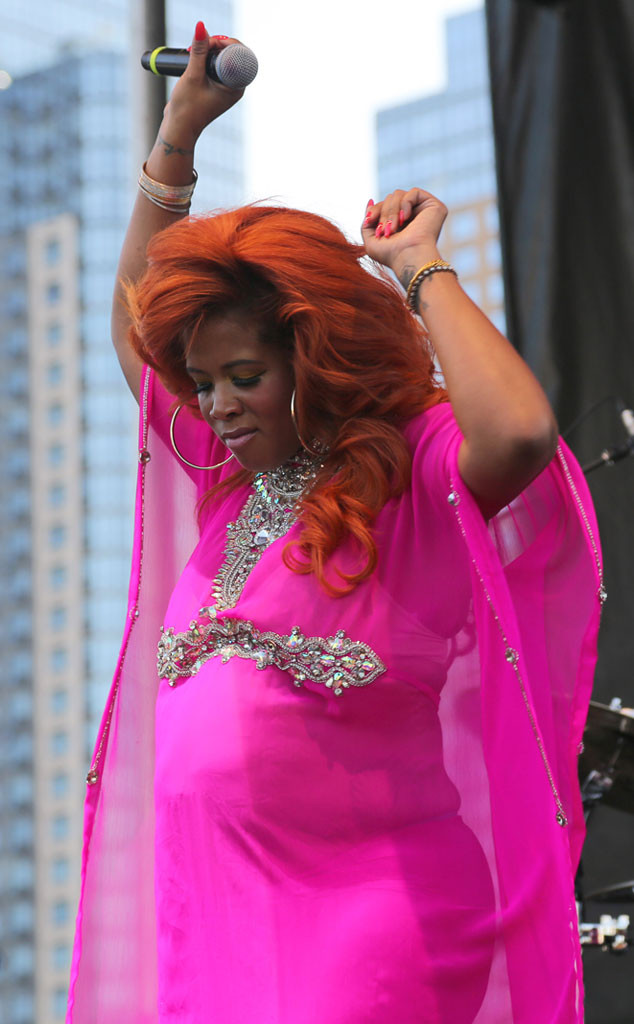 Cynthia Edorh/Getty Images
Forget about the milkshakes! It's going to be all about baby bottles.
Multiple sources can confirm exclusively to E! News that Kelis is pregnant and expecting her second child.
"She is really excited about her pregnancy," an insider shared with E! News. "She has a great support system from her family and friends. She is in really amazing spirits."
Speculation of a possible pregnancy hit the Internet Sunday morning after the "Milkshake" and "Bossy" crooner performed at the Afropunk Festival in Brooklyn, New York.
Wearing a bright pink sheer dress, the singer immediately got fans to predict that she had some family news to share.