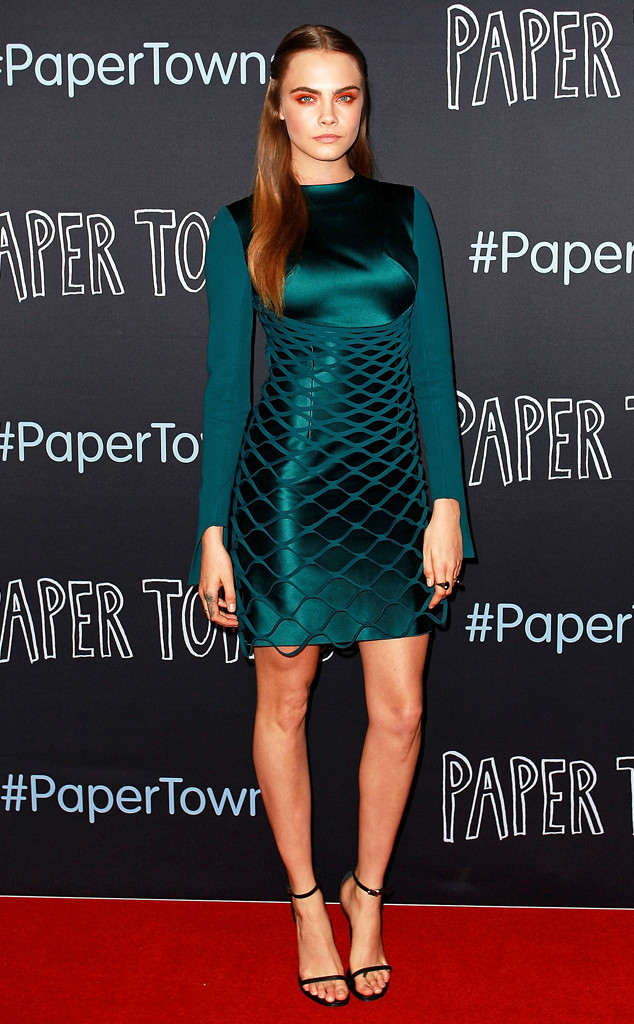 Lisa Maree Williams/Getty Images
Cara Delevingne wants to make one thing clear about her career: She's done with fashion and so ready to focus on acting.
In a new interview with London's The Times, the 23-year-old flatly pronounces that she is "not doing fashion work anymore." But the shocking part could just be her reasons why.
Delevingne recalls being asked to pose in a sexually suggestive way beginning when she was just a teenager. Because she was so new to the industry, the Paper Towns star felt like she couldn't say no.
"I am a bit of a feminist and it makes me feel sick," she told the paper. "It's horrible and it's disgusting. [We're talking about] young girls. You start when you are really young and you do, you get subjected to…not great stuff."