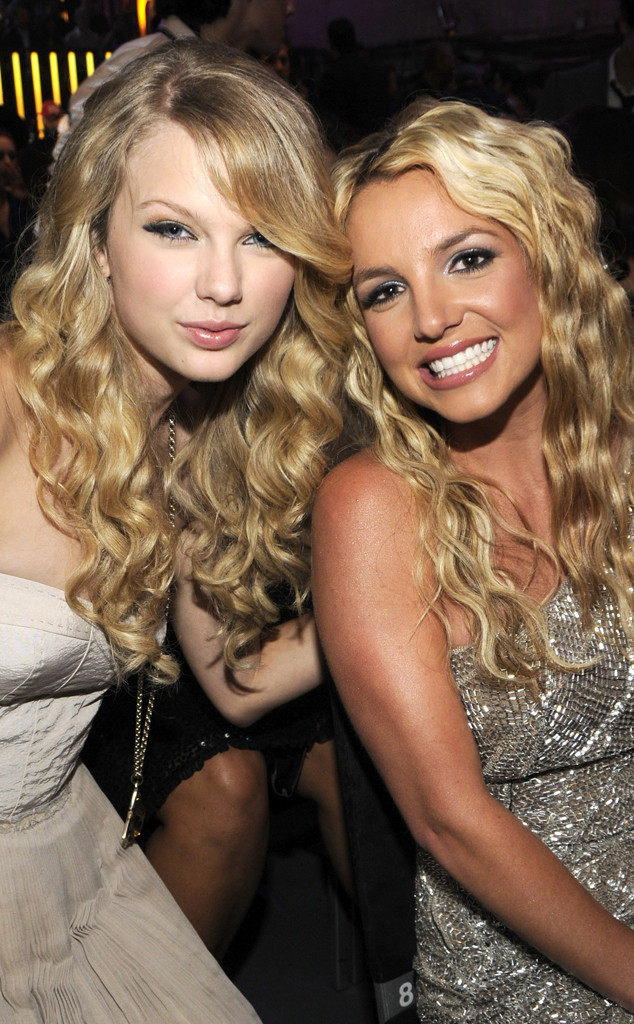 Kevin Mazur/WireImage
Don't be surprised if Britney Spears ends up on stage at one of Taylor Swift's concerts.
"I love Taylor Swift," the "I'm a Slave 4 U" pop star told me during E! News' exclusive chat with Brit at the Teen Choice Awards. "I think she's adorable. I love her music. Her music makes me so happy. She's very level-headed. She's a very, very smart girl, very wise."
As we know from Spears announcement last week that she'll be appearing on Jane the Virgin, she's a big fan of the CW show.
"I think the writing is so simple and so endearing and it's funny!" Spears said. "I started watching the show before it got really big and I was telling everyone about it. They were all like, 'What are you talking about?' and then it got really big."
It seems Jane may be her only TV watching these days. "I used to watch a lot of TV shows," Spears said. "I watched Once Upon a Time and Revenge and Californication…I haven't watched a lot of TV shows lately."