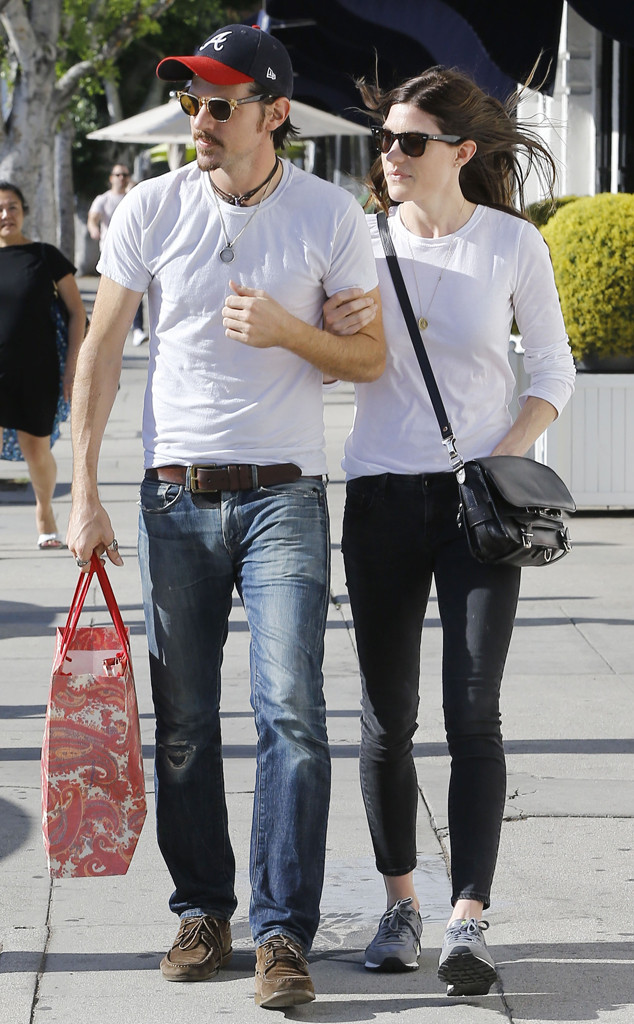 FameFlynet
Congratulations are in order for Jennifer Carpenter and fiancé Seth Avett!
E! News has learned the 35-year-old actress has given birth to her first child. The Dexter star appeared at TCA today, where she spoke on the panel for Limitless and showed no signs of a baby bump, revealing she was eight months pregnant when she shot the pilot for the CBS show. She was also photographed shopping on Saturday with a flat tummy.
"I did eight years of research on a show called Dexter about working in law enforcement. I felt pretty equipped. It was more about ignoring my current circumstances of being eight and a half months pregnant while we were shooting the pilot, and asking everyone else to pretend that stomach wasn't there," she told the audience of filming the pilot in late March (presumably, she gave birth in late spring).