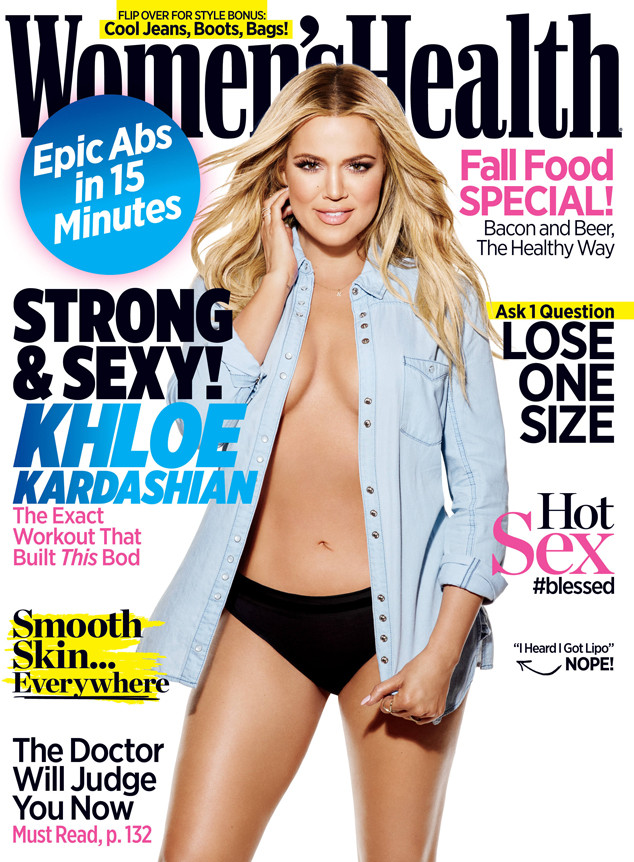 Courtesy Women's Health
You're not alone if you've noticed Khloe Kardashian is looking better than ever.
The 31-year-old beauty, whose regular workouts have clearly paid off, covers the latest issue of Women's Health magazine, sporting a tiny pair of black briefs and a button-down shirt sans bra that leaves little to the imagination.
Flaunting her fit figure and 35-pound weight loss, the E! star, who has made no secret of her intense workout regimen, opens up to the publication about her love of food, ex-husband Lamar Odom and why she will no longer tolerate being called "the fat one."
"I am in love with food. And being of Armenian descent, we don't make small dinners. I love to cook and have my wine, but I'm more aware now," the Keeping Up With the Kardashians star says.