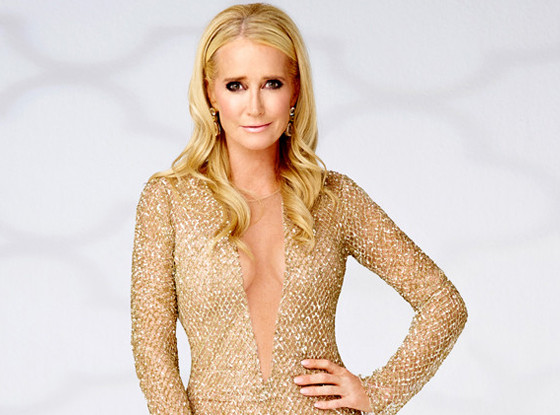 Michael Larsen/Bravo
Kim Richards has found herself on the wrong side of the law, yet again.
The Real Housewives of Beverly Hills star was arrested on Sunday for shoplifting and was subsequently released on $5,000 bail, E! News has learned.
Richards, who recently pleaded not guilty to charges of resisting arrest and battery from a run-in with the law in April, was taken to the Van Nuys Police Department, where she spent the night in jail.
She was released earlier today after being charged with a misdemeanor.
Authorities tell E! News that she stole upwards of $600 worth of items from a Target near her home in the San Fernando Valley. Security spotted her taking several items and placed her under a citizen's arrest until the police arrived on the premises.
At this time, the Van Nuys Police Department is not providing a mug shot. Police will be turning the case over to the Los Angeles City Attorney's Office and prosecutors will determine whether to press charges.
Richards was previously arrested April 16 at the Beverly Hills Hotel at around 1:30 a.m. after hotel security responded to a reported fight.
At the time, Richards was described as acting belligerent with slurred speech and reeking of alcohol.
Following the arrest, she faced three misdemeanor charges: resisting arrest, public intoxication and battery on a peace officer.
Her attorney, Robert Shapiro, sent an associate to enter a not guilty plea on her behalf, as she was in a treatment facility when the hearing took place.
Following her stint in a rehab center, a source told E! News that Richards was "upbeat" but "uncertain about her future."
Entertainment Tonight was the first to report the news.