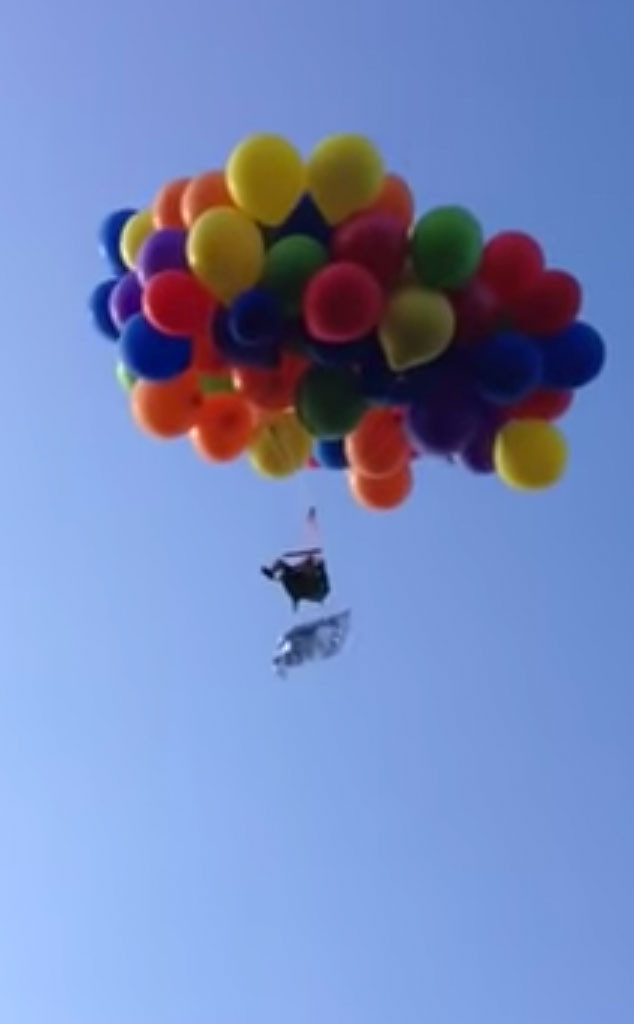 Youtube
Well, someone was clearly very inspired by the movie Up.
While many of us who are fans of the movie only wished of traveling the skies on a chair tied to balloons, Daniel Boria of Calgary, Alberta, made it a reality and pulled one very dangerous (but pretty awesome, let's be real) stunt.
Except now he's facing charges from police. Oops!
Boria was detained by police over the weekend after he was spotted soaring over Calgary in a lawn chair tied to helium balloons in an alleged stunt to promote his company, according to reports.