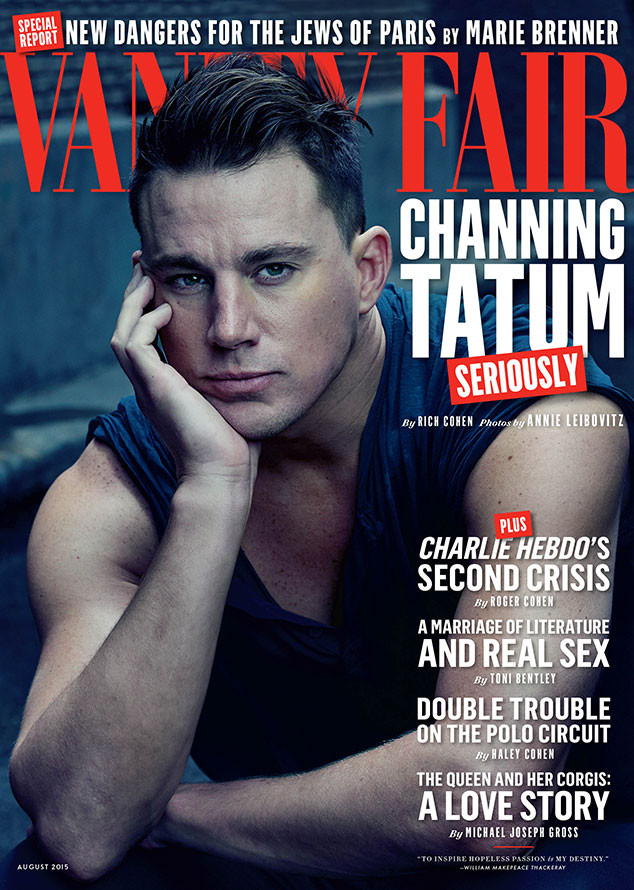 Annie Leibovitz
Channing Tatum—once known as Chan Crawford—says his stripper days are numbered. As the world well knows, long before he became an actor, "I started dancing at Joy, a nightclub in Tampa," the Magic Mike XXL star recalls in Vanity Fair's August issue. "The group was called Male Encounter."
In the sequel, which also stars Matt Bomer, Joe Manganiello, Kevin Nash and Adam Rodriguez, "They've been acting like they've been on spring break for 15 years. Now the ride's over," Tatum, 35, says. "Everybody's sobering up, having to figure out what they're going to do with the rest of their lives."
"I think this one is probably more what people wanted in the first film. We just couldn't do it on the first movie. I think we all wanted there to be moments like that in the first film, but the reality of that world is not all giggles and fun," Tatum says in reference to the 2012 film. "We had to let people understand that we knew the world, that it's a real one, not savory at times, at least the one I was privy to."