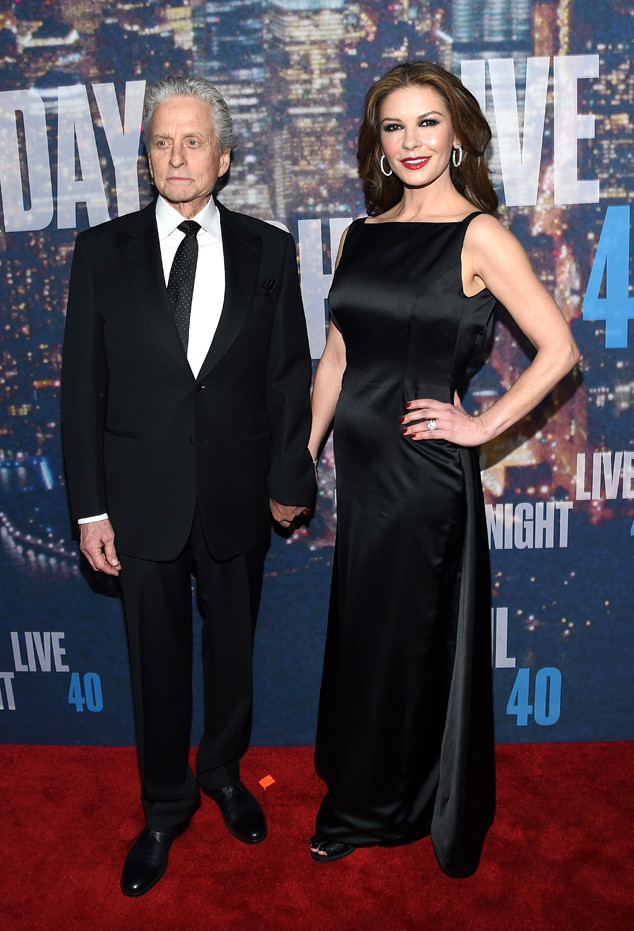 Larry Busacca/Getty Images
After Michael Douglas suggested that his throat cancer could have been caused by oral sex, the actor quickly made front-page headlines.
And while many professionals including Dr. Drew Pinsky praised the star for his honest confession, Douglas admits that it may not have been the best move for Catherine Zeta-Jones.
"It was one of those things…and I so regretted any embarrassment that it caused Catherine," he shared with Event Magazine. "And her family."
He continued, "We had a little bump in the road. The problem in this business is that everything is so public."