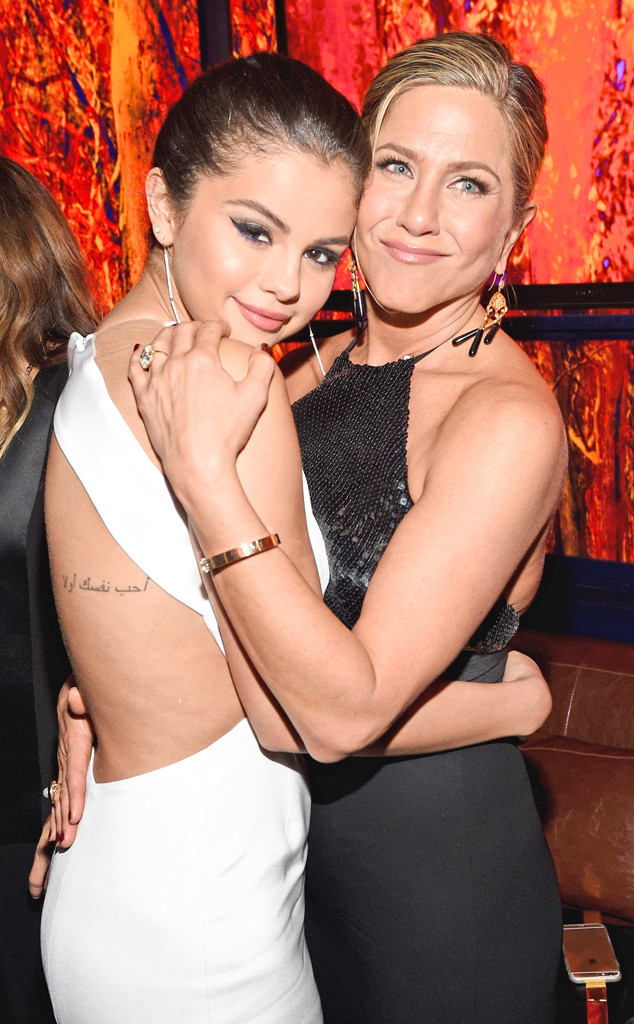 Michael Buckner/Getty Images for InStyle
Just picture it: girls' nights in with Jennifer Aniston whipping you up a delicious, homemade pizza and gabbing about everything from boy advice to beauty tips. Ah, now that would be awesome.
That's exactly what Selena Gomez does, you guys, when she hangs out with the former Friends darling.
The "Good for You" singer opened up about her gal pal during a recent radio interview with KTU's Carolina Bermudez and dished about how the two unlikely friends got to meeting one another in the first place.
"We met through my management," the brunette beauty shared. "They manage her as well, so it was kind of like a friendly meeting and instantly she's, like, inviting me to her house. She has a pizza oven. Like, we've made pizzas at her house." FOMO kicking in, we're fine, we'll get over it, moving on…