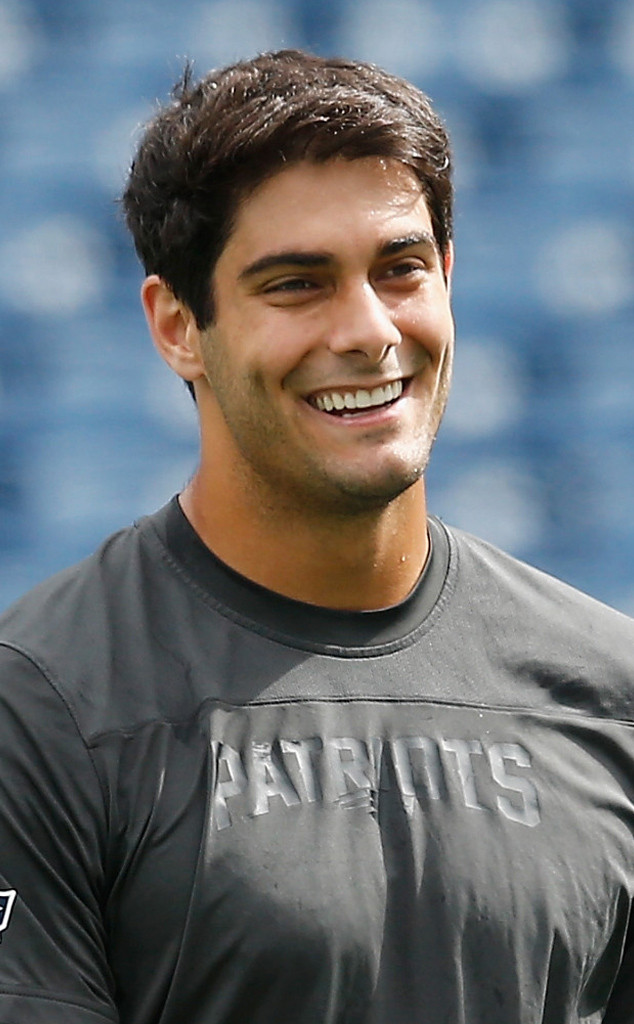 Joe Robbins/Getty Image
As of yesterday, Tom Brady has been suspended for the first four games of the Patriots' season (though he has time to appeal the decision). And with Brady out, backup quarterback Jimmy Garoppolo will be taking over.
Here's what you need to know about Jimmy, and why you shouldn't stop watching Patriots football:
1. He Looks Good in Uniform: See photos above and below. With his chocolate-brown hair and megawatt smile, he's sure to melt some hearts along the way. Speaking of that smile, in 2014 he was graded "Best Smile" among quarterbacks by NFL Network's Mike Mayock.