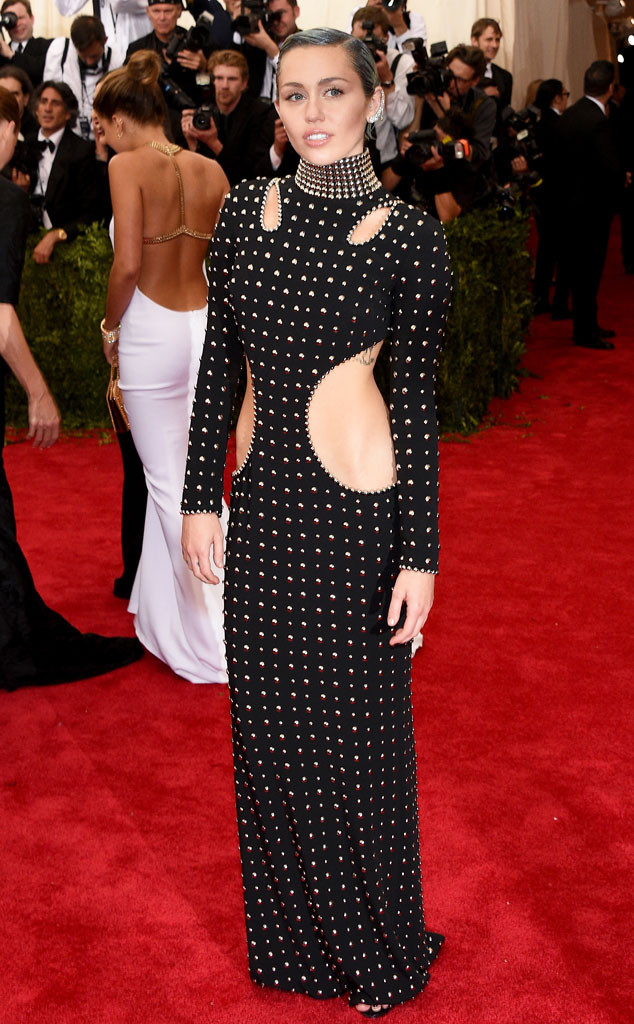 Larry Busacca/Getty Images
Miley Cyrus has had a busy last 24 hours!
In addition to making a bold fashion statement at the 2015 Met Gala Monday night, the 22-year-old "We Can't Stop" singer announced this morning that she's started her very own Happy Hippie Foundation, which will fight youth homelessness and promote pro-LGBT causes.
"I'm the one that can fix it," Miley told GMA earlier today of the crises facing homeless young people. "I think I've been able to identify with it just because I've never thought of myself as, 'I'm a girl and so I can't do this, or I can do this, or you've got to be a boy to do that.' I feel completely like I'm not tied to a gender or to an age. I feel like an infinite cosmic thing, and that's what I want people to feel...Forty percent of homelessness is really focused on [the LGBT community], because, I think, of the lack of acceptance."