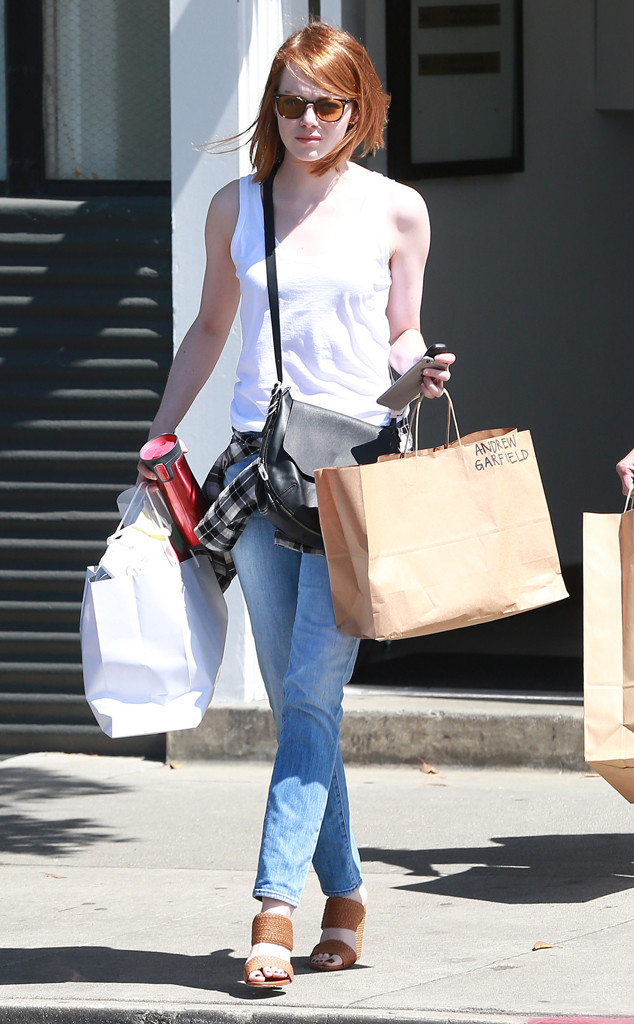 RR/Rocstar/FAMEFLYNET PICTURES
The latest piece of evidence in the case of What's Really Going on Between Emma Stone and Andrew Garfield is quite interesting.
The actress was spotted leaving her stylist's office building in Beverly Hills today, and along with looking casually chic in a pair of denim jeans, a white tank and a pair of shades, one specific accessory was hard to miss—that paper shopping bag.
Sure, at first glance it doesn't look like anything special, but give it another peek and you'll notice that Garfield's name is written across the top.
Why is that interesting, you ask? Well, only because this fan-favorite Hollywood couple is reportedly on a break, so what is going on here?! Let's discuss the possible explanations.