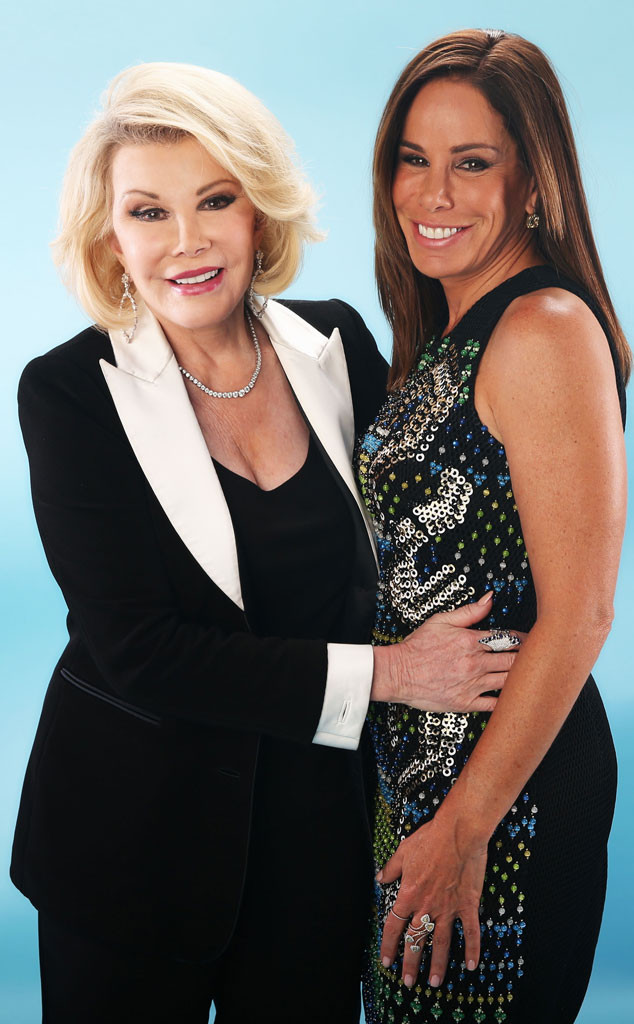 Christopher Polk/Getty Images
Melissa Rivers is opening up about her late mother Joan Rivers.
Nearly eight months since the comedy legend passed away at the age of 81, Melissa says she's finally coming to terms with the tragic death. "I never let myself imagine life without her," Melissa tells People. "Why would I want to?"
The 47-year-old isn't the only one having a hard time with the Fashion Police host's death. Melissa's 14-year-old son Cooper has also "lost his partner in crime."
"He would get away with everything and she would indulge him. I would say to her, 'Are you really trying to undermine all my authority?' And she'd say, 'Yeah, pretty much. Being a grandparent is the best because it's all of the fun and none of the crap,'" Melissa tells the mag.