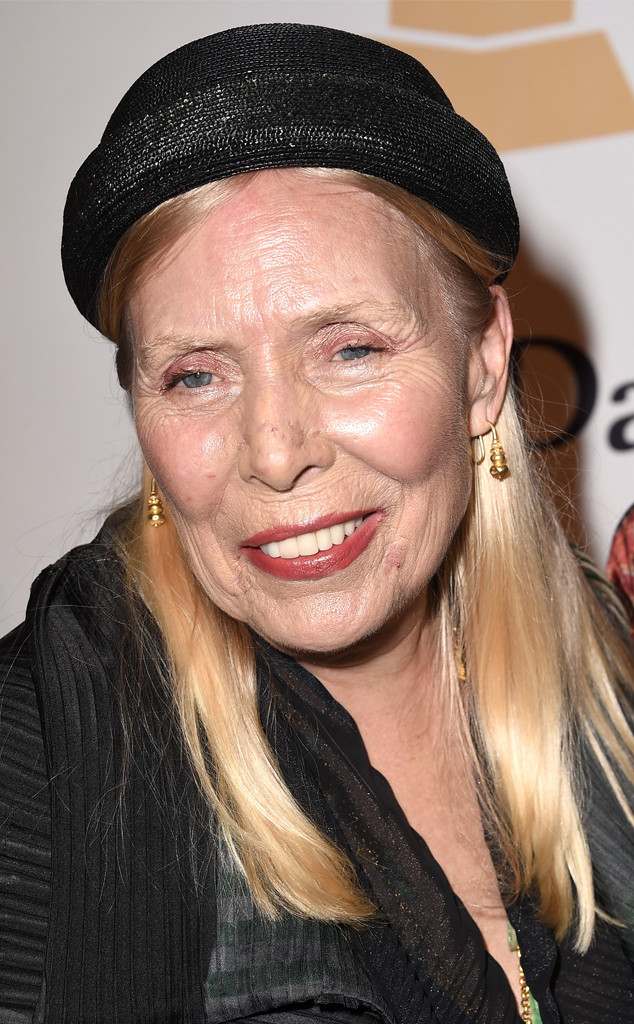 Getty Images
"Both Sides, Now" has taken on a whole new meaning.
Though court documents filed today refer to Joni Mitchell as "unconscious and unable to make any responses," a statement posted to the artist's official website insists that is not the case.
"Contrary to rumors circulating on the Internet today, Joni is not in a coma. Joni is still in the hospital—but she comprehends, she's alert, and she has her full senses. A full recovery is expected," the statement reads. "The document obtained by a certain media outlet simply gives her longtime friend Leslie Morris the authority—in the absence of 24-hour doctor care—to make care decisions for Joni once she leaves the hospital.
"As we all know, Joni is a strong-willed woman and is nowhere near giving up the fight. Please continue to keep Joni in your thoughts. You may add your well wishes for her at the website WeLoveYouJoni.com."