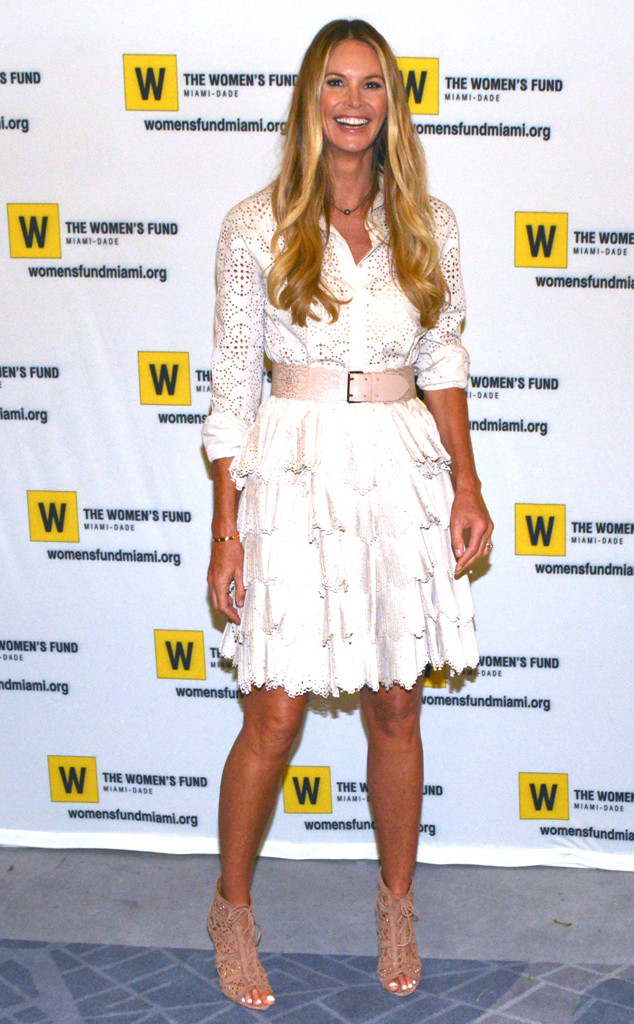 Manny Hernandez/Getty Images
True story, you can tell everything about a woman based on what she has in her bag.
Supermodel Elle Macpherson spilled the beans on what she keeps in her designer purse, and it's safe to say that it's not what you'd expect to find.
When asked what would surprise fans the most about what she lugs around all day, she told the Evening Standard, "A pH balance urine tester kit to check that I'm in an alkaline state. I believe that most ailments come from having an acidic body."
Yep. You read that correctly, folks. The Body herself totes around urine tests to ensure that she's in tip-top shape at all times. Now that's commitment.
The Aussie beauty also dished about her fitness regimen and admitted that "variation is key" when it comes to her workouts.