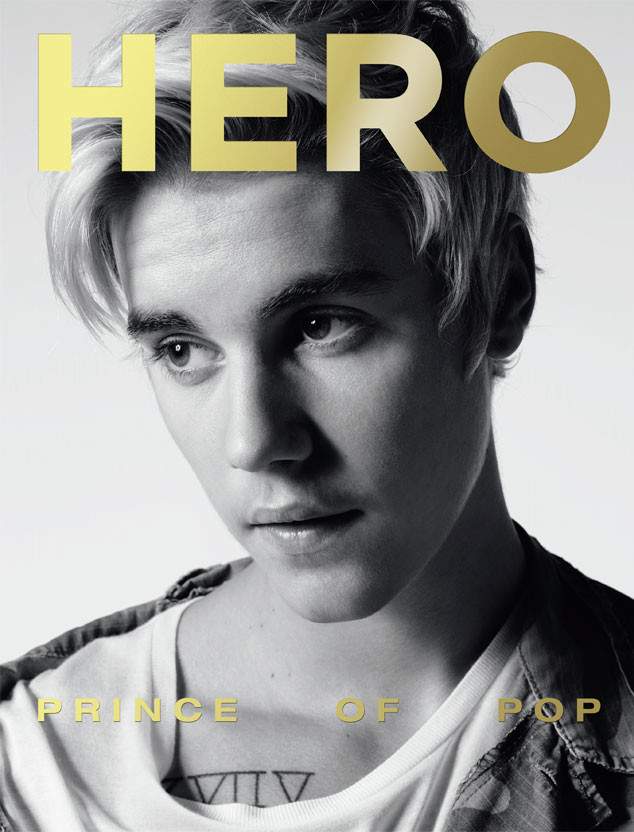 Hero
Will the world ever take Justin Bieber seriously? He sure hopes so.
After a year of bad press, the singer went on an unofficial apology tour earlier this year, which included multiple appearances on The Ellen DeGeneres Show and his very own Comedy Central Roast in March. The "Eenie Meenie" singer hopes that through time, people will take him seriously in the music industry.
Bieber continues his comeback campaign in Hero Magazine (Issue 13), on newsstands in the U.K. Apr. 27 and in the U.S. May 18. "I hope people felt the sincerity in my apologies," he says. "There are a lot of things that have happened in the last couple years that I'm not very proud of, and I feel a responsibility to my fans and to the public who believe in me to make it right. I hope everyone believed it—because it was honest."