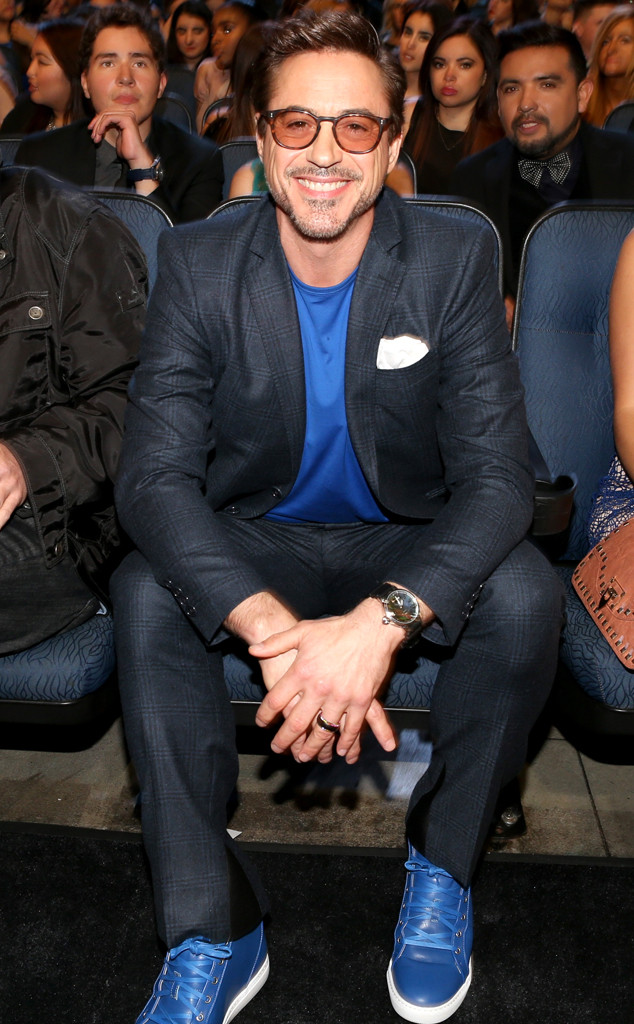 Christopher Polk/Getty Images for The People's Choice Awards
Robert Downey Jr. is so not sorry for walking out of an interview with Krishnan Guru-Murthy last week.
Actually, "I just wish I'd left sooner," the Avengers: Age of Ultron star revealed on The Howard Stern Show on SiriusXM Tuesday.
The actor, 50, abruptly walked away when the Channel 4 reporter asked him about "the dark periods you went to...taking drugs and drinking and all of that." As he explained to Stern, "I'm one of those guys who I'm always assuming the social decorum is in play, and that we're promoting a superhero movie, a lot of kids are going to see it, and that just has nothing to do with your creepy dark agenda."