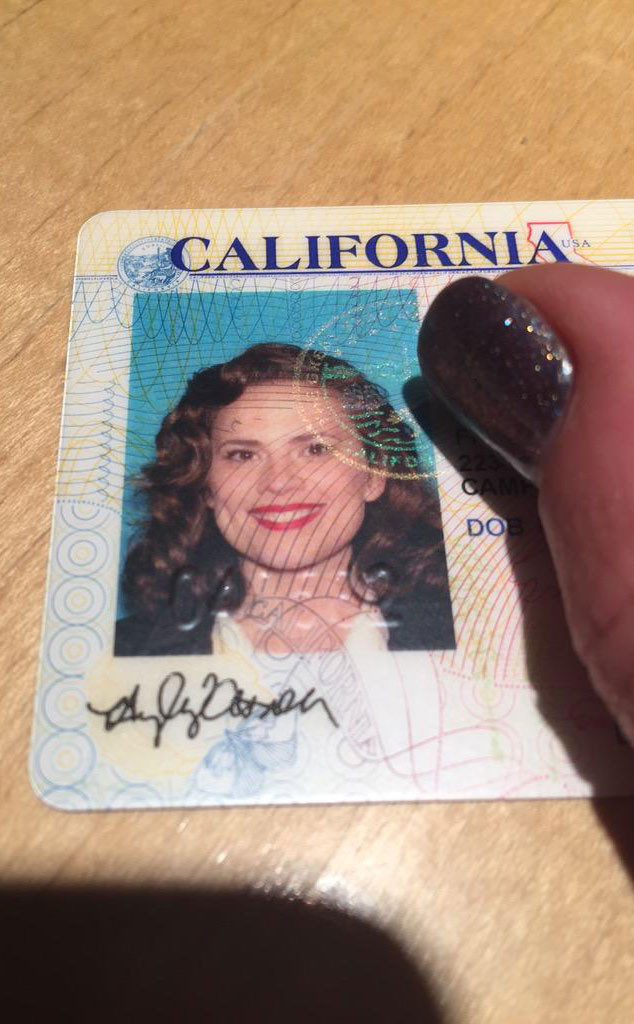 Twitter
Hayley Atwell had to experience that awkward moment when she was forced to watch herself onscreen while stuck at the airport. The lounge was airing Captain America: The First Avenger, so she had no choice but to watch her character, Peggy Carter, on the big screen.
She took to Twitter to express her, er, discomfort. "Captain America is playing in the airport Lounge," she tweeted. "I'm hiding behind my plate of sandwiches." Although she hid from the people so they wouldn't notice her, she couldn't help but play a little game of hypotheticals with her followers.
"Can you imagine if I just stood up right now and was all, 'ladies and gentlemen, it is I..,'" she joked. But the Agent Carter actress kept to herself, and even posted a selfie hiding among the people. Unfortunately (or fortunately), they didn't notice her.
"Look, they couldn't care less..." she noted on Twitter.