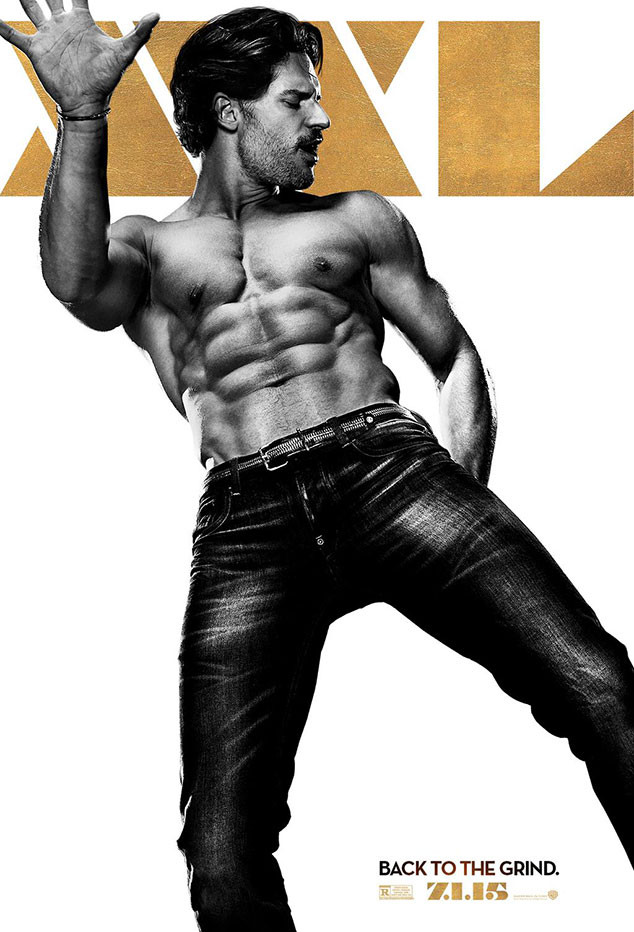 Twitter
"Bigger is better..."
So said Joe Manganiello, the actor who plays Big Dick Richie in Magic Mike XXL. Or, as the film's official Twitter put it, "Nothing says XXL like our Richie (@JoeManganiello). BDR is back and BIGGER than ever!" Manganiello looks very ripped, as he flexes his arm muscles and shows off his famous washboard abs.
The actor's poster was revealed Monday. It was the seventh release, after Magic Mike XXL's social media unveiled Matt Bomer, Kevin Nash, Adam Rodriguez, Jada Pinkett Smith, Channing Tatum and tWitch's posters. The movie, in theaters July 1, also stars Elizabeth Banks, Donald Glover, Amber Heard, Gabriel Iglesias, Andie MacDowell, Jane McNeill, Michael Strahan and Max Webster.
When Tatum debuted the Magic Mike XXL trailer on The Ellen DeGeneres Show in February, the actor promised that there will be "very little left to the imagination" when the stripper sequel is released.
To prepare, he needed to do some serious manscaping.