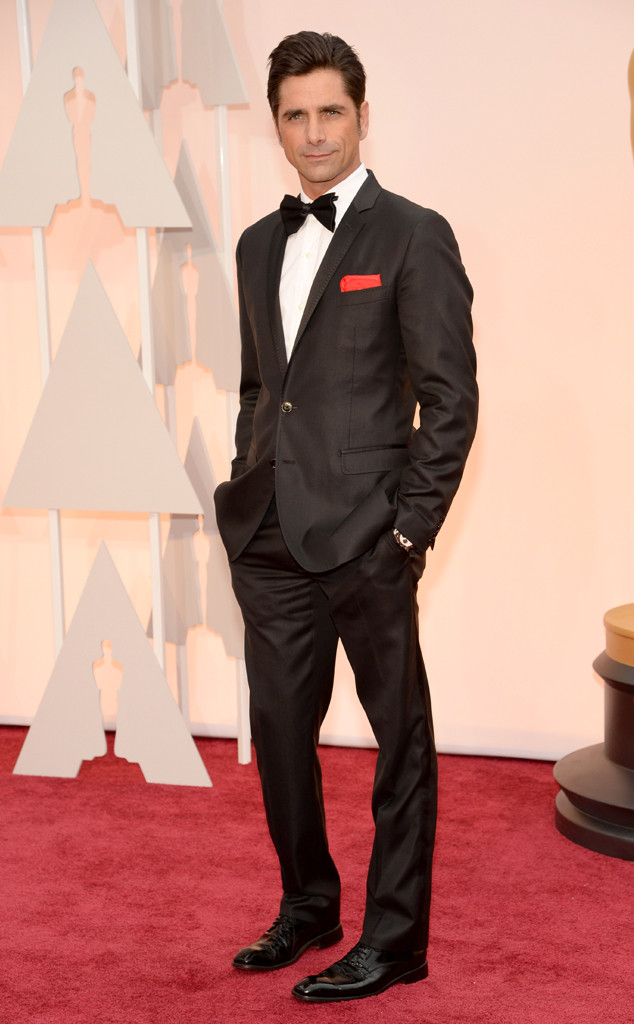 Jordan Strauss/Invision/AP
Tell us how you really feel, John Stamos.
The Full House star already spoke up this morning about the Olsen twins claiming they weren't approached about the Full House reboot, and now it appears he has some feelings about Lifetime's unauthorized Full House tell-all movie.
"Full House TV movie on @lifetimetv??" he tweeted this evening, along with a link to a story by The Hollywood Reporter. "Hmmmm—yeah right, good luck with that."
Lifetime confirmed the news of the tell-all movie this morning. The TV movie will be in the same vein as that very interesting Saved by the Bell movie they did back in September, with the same writer and everything. Since we both loved and hated The Unauthorized Saved by the Bell Story, we both love and hate the news of a similar treatment being given to Full House, especially given the fact that Full House is actually being rebooted on Netflix.