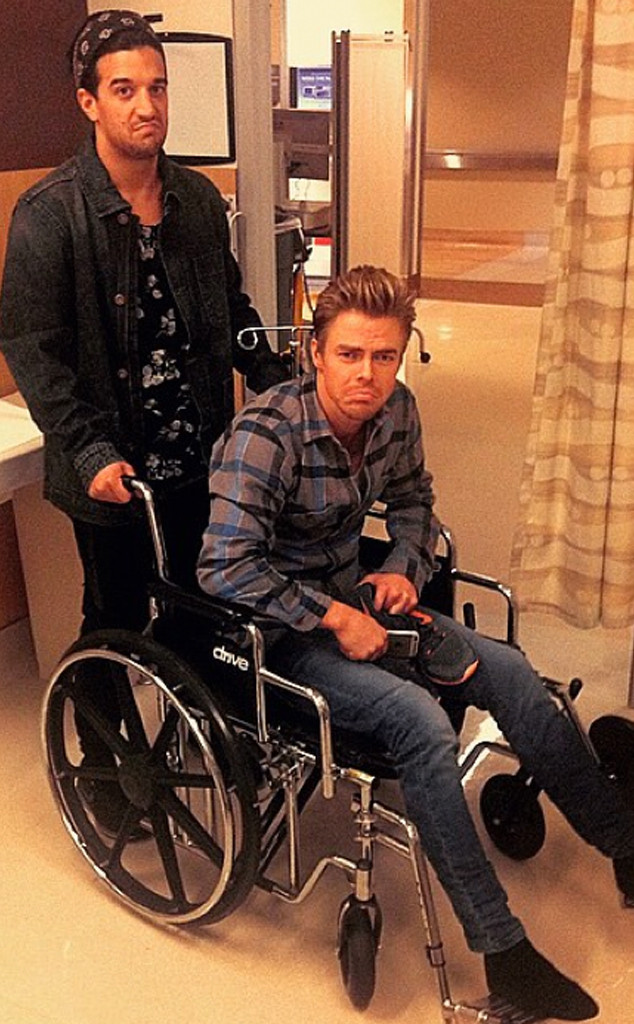 Instagram
Derek Hough breaking his toe might have been the best thing to happen possibly happen to DWTS.
Just kidding. It was totally terrible, but Derek, his partner Nastia Liukin, and Nastia's new temp partner Sasha Farber made the best out of an unfortunate situation with a pretty killer routine.
Not only did they have a totally awesome subway set to work with, but they also had Andy Grammer sitting right there and performing "Honey I'm Good" live as they danced.
Derek was clearly frustrated as he explained his injury, complete with actual footage of the big event, in which he accidentally kicked a light so hard that he broke his toe. Then, on the way to get ice for his toe, he rolled his ankle so badly that he sprained it.
Watch him describe his injury below: