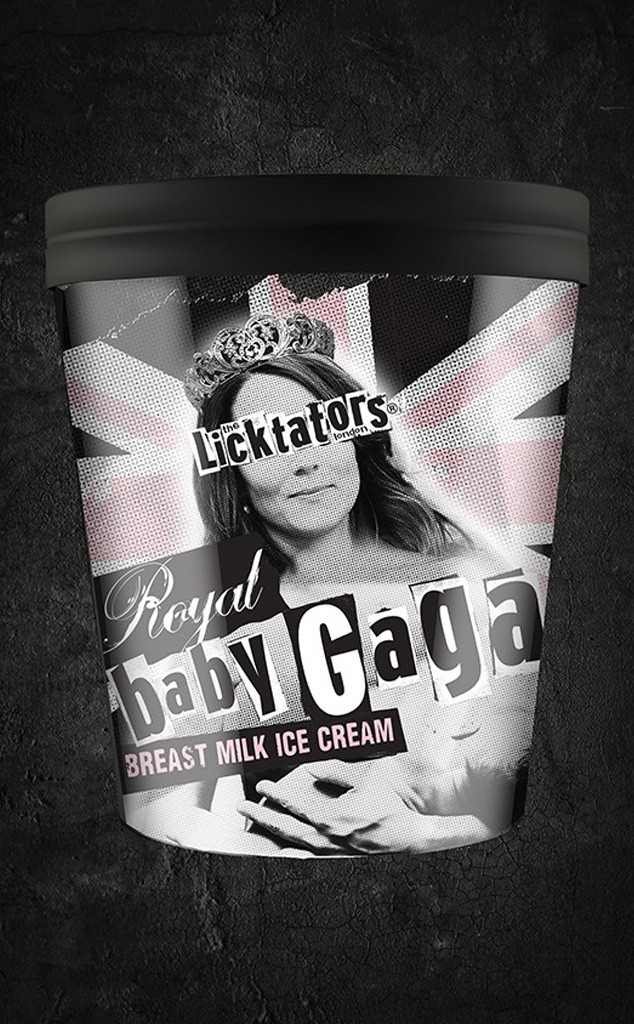 http://www.thelicktators.com/
I scream, you scream, we all scream for ice cream! But ice cream made of breast milk?
Apparently, there's a market for that, because a London-based company called The Licktators has relaunched "breast milk ice cream" in honor of royal baby No. 2's imminent arrival.
"Royal Baby Gaga"-flavored ice cream is made with "donated breast milk-screened in line with hospital standards," according to the Licktators' Facebook page. Fair warning, though: This sweet treat (?) is controversial, for obvious reasons, but it's also potentially dangerous. Per NPR, samples of a similar breast milk ice cream were seized by British officials back in 2011 over health concerns. The items were later allowed back on the market for our friends across the pond, but just be advised to lick with caution (if at all).