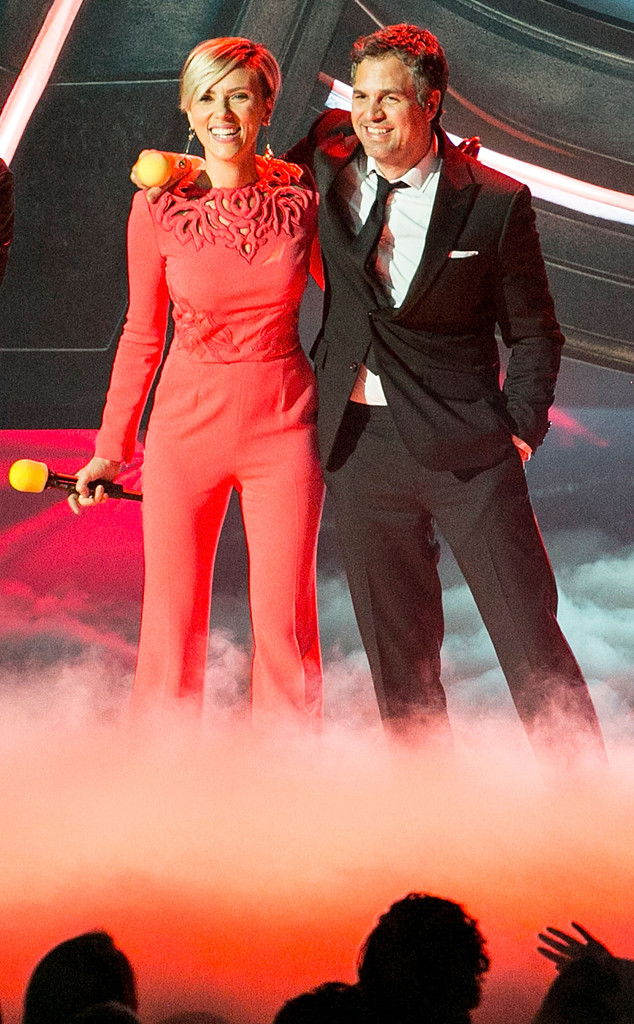 Gabriel Olsen/Getty Images
The tables turned on Mark Ruffalo when an interviewer decided to ask him what were dubbed "sexist questions."
In a joint sit-down with The Avengers: Age of Ultron co-star Scarlett Johansson, Cosmopolitan U.K. asked the 47-year-old actor, who reprises his role as The Hulk / Bruce Banner in the anticipated sequel, about issues that focus on his physical appearance. The interviewer noted that the actress, 30, "seemed to get stuck" with questions about her underwear and diet while promoting the first Avengers movie in 2012, so they decided to "flip it around."
Johansson seemed, well, pretty darn amused, especially when Ruffalo was asked about his red carpet poses and answered with a physical demonstration.
"Did they ever go, 'Mark! Over your shoulder!'" the actress asked him.