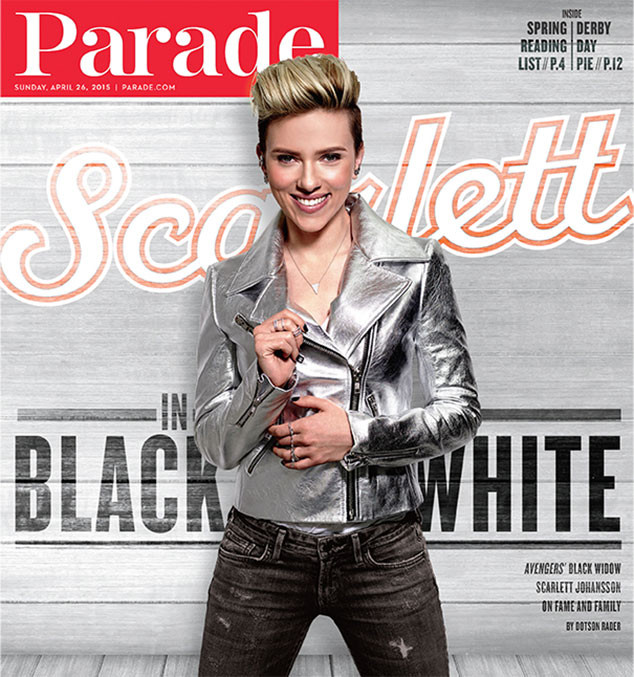 Parade
Scarlett Johansson is in her prime.
In addition to reprising her role as Natasha Romanov/Black Widow in Avengers: Age of Ultron, in theaters May 1, the 30-year-old actress is also a newlywed and proud mom of a 6-month-old daughter. Just four years ago, when her first marriage to actor Ryan Reynolds ended, Johansson was in a very different place in her life.
"Acting is a very strange world to be co-existing in. It's very volatile. There's always going to be the more successful person," she says in Parade's Apr. 26 issue. "It's related to rejection. Because actors, if they're not having success, connect it directly to unpopularity—to the fact that nobody wants them. It's not necessarily true. I'm constantly rejected.[Marriage] takes a lot of work. It takes a man who's not only confident in the love that you have for one another, but confident in what he has going on in his own career. He has to be in a field that's completely different from yours. My husband's also involved in art. What's important to him is the recognition that he gets from his job, and that has nothing to do with my job."
(Johansson never mentions her ex-husband specifically, however.)