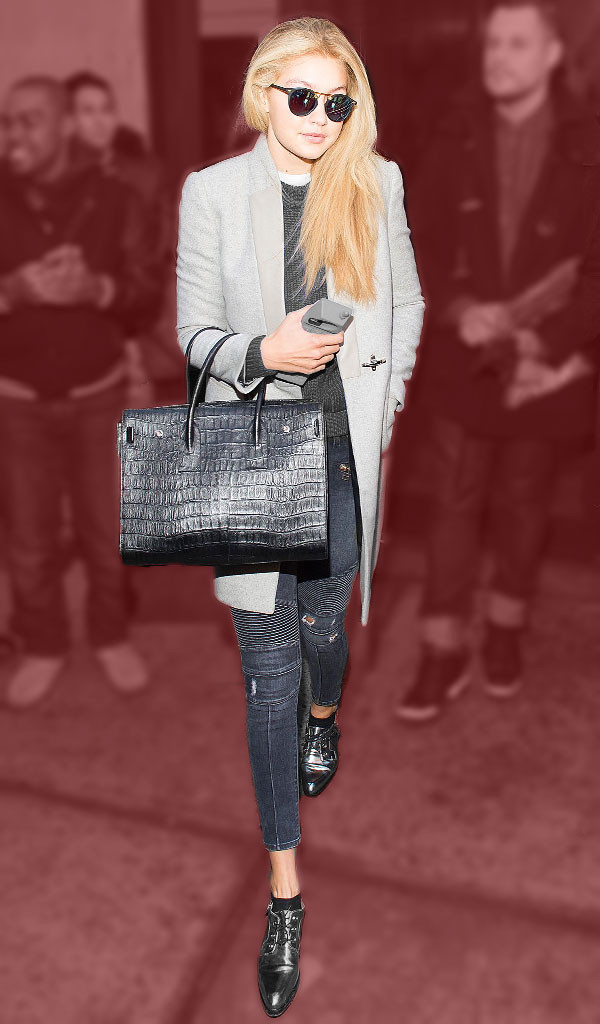 Getty Images
Those tubular tote handles, the smell of quality leather, and—gah!—accordion sides.
If you're uncertain of which Hollywood It bag we're alluding to then feast your eyes on the Saint Laurent Sac de Jour Leather Tote Bag—trusty carry-all to celebs like Gigi Hadid, Reese Witherspoon and Kate Moss.
You may wonder why such a standard-looking bag rings in at upwards of $1,990, but its classic design and number of counterfeit counterparts is a testament to its appeal.