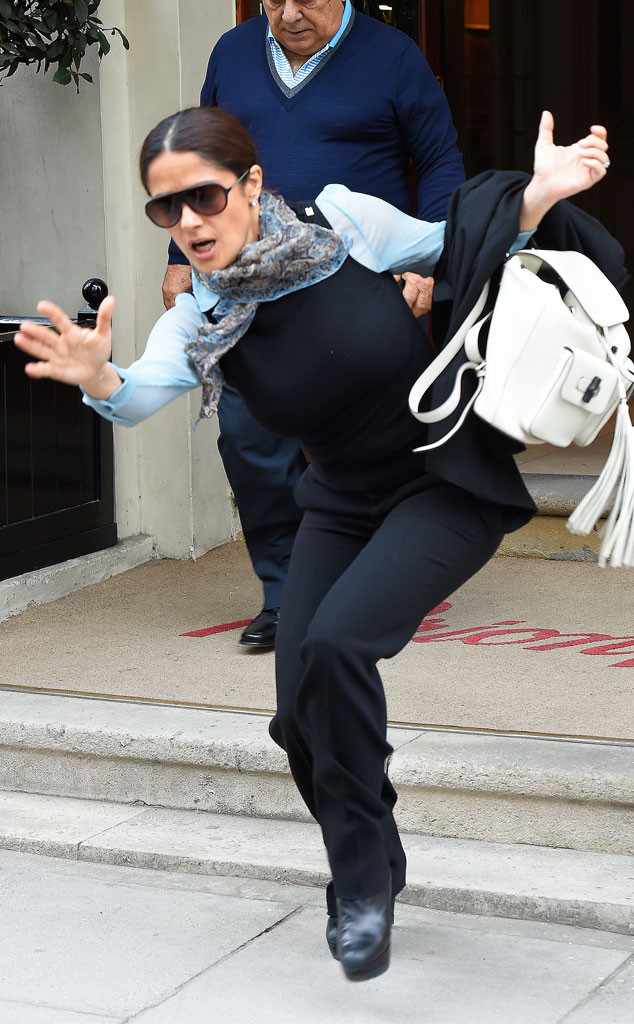 Hewitt / JJ / TGB / Splash News
It's easy to get tripped up every now and then—even when you're Salma Hayek.
The 48-year-old actress fell head over heels making her way out of a London boutique Wednesday. As you can see, this was no elegant Helen Mirren tumble—this was a bona fide pratfall!
This isn't the first time one of Salma's slips has been captured by the paparazzi, either. Back in 2011, she lost her footing in France while making her way out of Parisian hotel.
Of course, everybody wipes out at some point, but the fact that Salma embraces those less-than-elegant experiences we all have is what makes her so endearing.