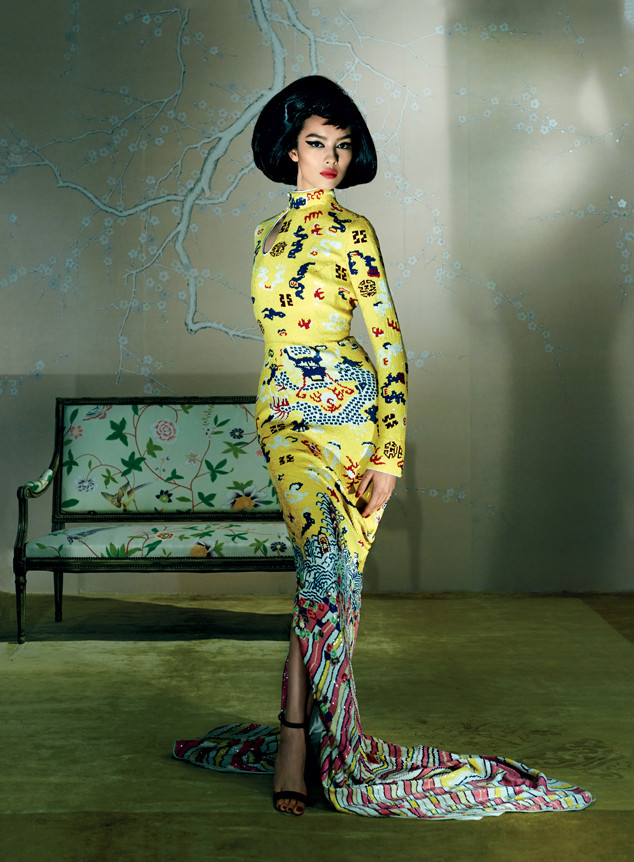 Photographed by Steven Meisel, Vogue, May 2015
Guys, the 2015 Met Gala is less than two weeks away. Less. Than. Two. Weeks.
(Yes, we're really, really excited.)
Lucky for us, Vogue has a preview (and thus a fashion thirst-quencher) of the dresses to be featured in the Costume Institute's Spring 2015 exhibition, which will run from May 7 to Aug. 16 in New York City. This year's theme, named "China: Through the Looking Glass," promises to, as Vogue describes, showcase "how eastward-looking Westerners have understood and misunderstood Chinese culture." Intriguing, huh? Couture creations—like the slinky, dragon robe-inspired column gown by Tom Ford for Yves Saint Laurent above—will be on display alongside original artwork and costumes from China.