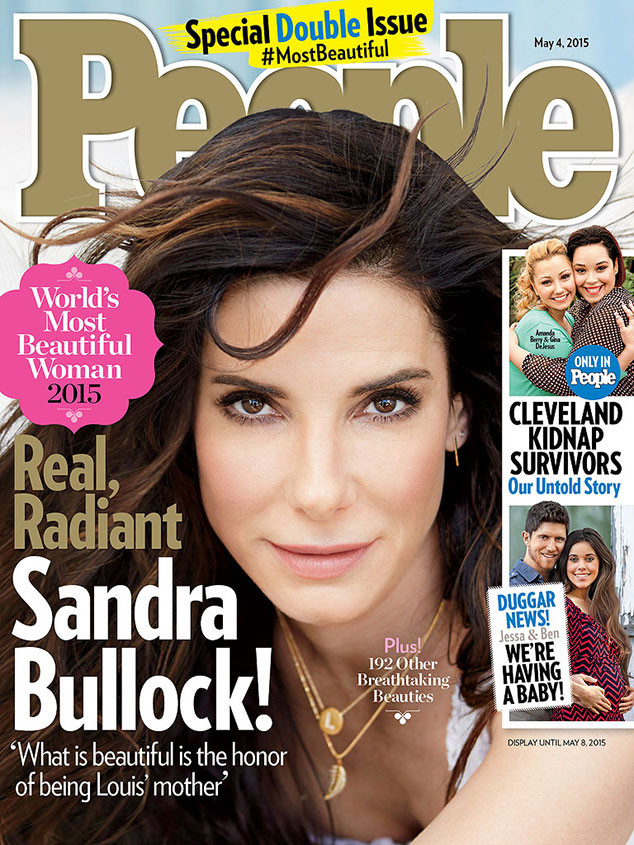 People
Sandra Bullock is putting adoption rumors to rest.
Contrary to tabloid reports, the Academy Award winner isn't in the process of giving 5-year-old Louis Bullock a sibling. In fact, as the single mom says in People's "World's Most Beautiful" issue, it's the furthest thing from her mind.
"Oh, those drumbeats. I've always said that I could have a house full of kids. But at this time the only kids in my house, other than Louis, are the ones whose parents want them back at the end of the playdate. But if these drumbeaters know something that I don't, I'd appreciate a heads-up on the details so I can pick up some supplies. I'm wickedly unprepared if Louis is getting a sibling this week."
Indeed, the Gravity star is happy with what she has. "There are so many variations of families out there that are perfect. My family looks nothing like I ever imagined it would," Sandra admits. "It's better than I ever imagined." What makes a family? According to Sandra, it's "people you choose to have in your life."