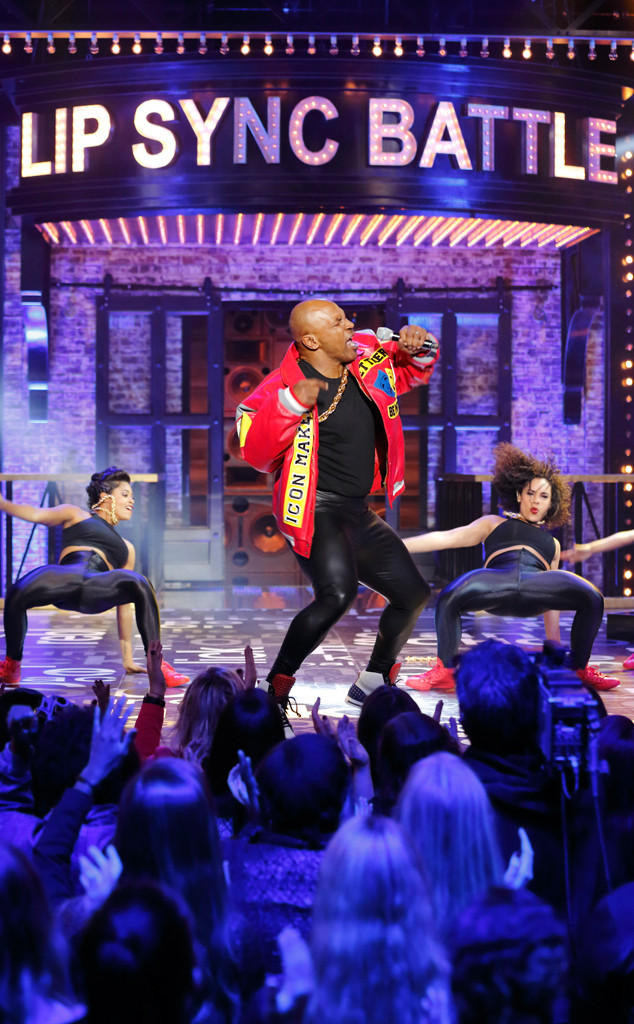 Spike TV/Viacom
Mike Tyson lip-syncing Salt-N-Pepa's hit song "Push It" is everything!
In a preview clip from this Thursday's episode of Lip Sync Battle, the 48-year-old former boxing pro channels the hip-hop ladies.
The sports star looks hilarious in skintight black pants and a red and yellow jacket similar to the ones Salt-N-Pepa wore in their 1986 music video. Tyson hops around the stage while rapping into a microphone as the crowd cheers and claps. Chrissy Teigen also busts some dance moves from the DJ booth.