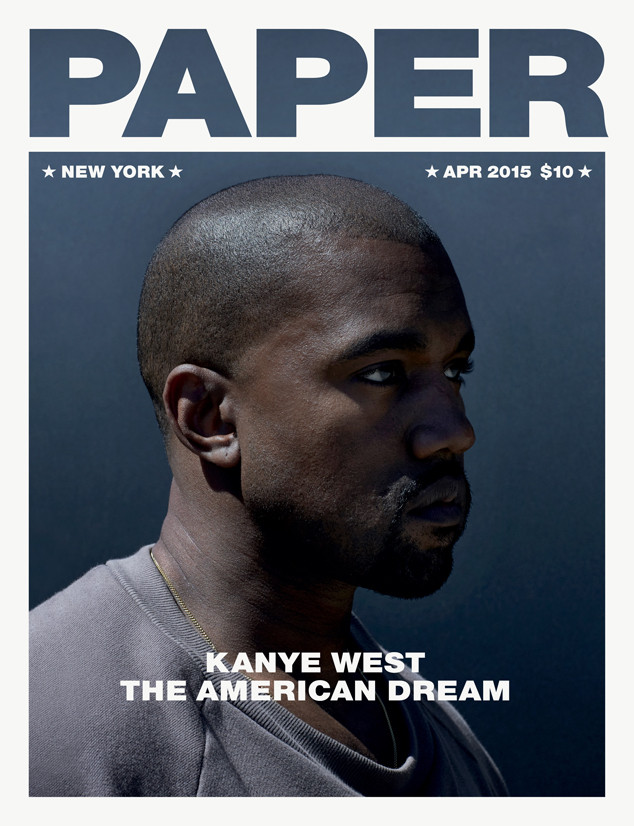 Paper Magazine
Kanye West isn't baring his butt crack or balancing a glass of champagne on his booty, but he is covering Paper magazine's April 2015 issue!
And although the rapper doesn't get naked à la wife Kim Kardashian, he does reveal some of his innermost thoughts on on life, society, the world and what not. Like, to begin with, Yeezy would like to make one thing clear: He's no Illuminati puppet master, fools!
'Ye explains that he "heard a comment—a joke—about the Tidal press conference being an Illuminati moment," given that it brought Beyoncé, Jay-Z, Madonna and more of the usual industry suspects together on a single stage. But Mr. West isn't part of any New World Order nonsense, nor does he seem to believe in any of the conspiracy theories. As he puts it, "If there was actually an Illuminati, it would be more like the energy companies. Not celebrities that gave their life to music and who are pinpointed as decoys for people who really run the world."