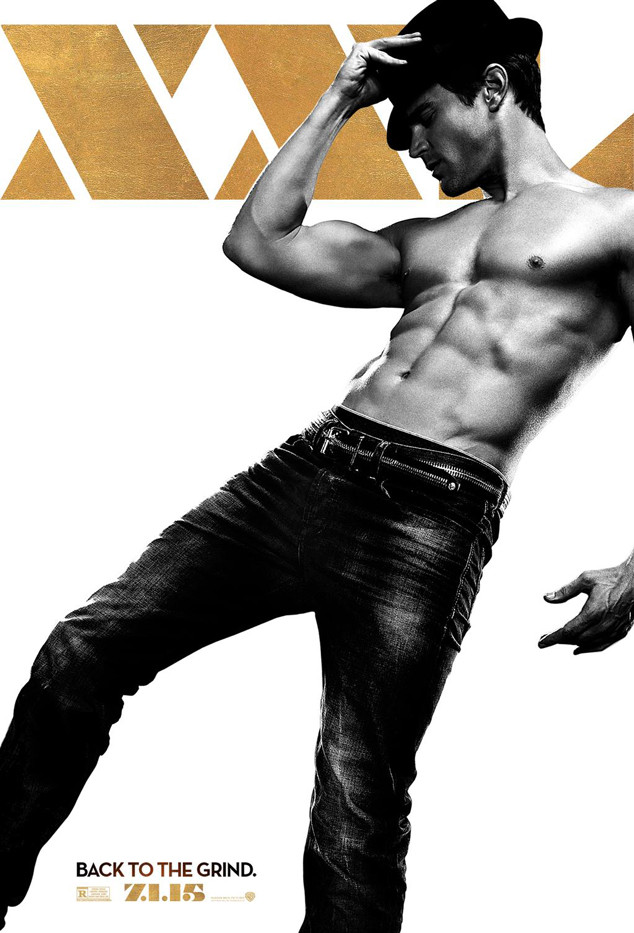 Twitter
It might be Monday, but it just turned into one of the best days of the week.
Hunky Matt Bomer and Warner Bros. have shared another poster from the summer's highly anticipated Magic Mike XXL. But instead of shirtless Channing Tatum, we get the White Collar star, and he is looking good. Bomer tweeted his poster, writing, "I hope to see you on the dance floor July 1st! @magicmikemovie #XXL XXO."
You're mistaken, Bomer. We can't wait to see you on the dance floor. Dressed in jeans and a fedora (he is shirtless, after all), the Normal Heart actor looks phenomenally chiseled, abtastic, pretty much any adjective you can think of to describe his toned torso.
The official Twitter account for the movie also posted Bomer's poster and wrote, "Our Ken doll is back (@MattBomer), and this time he's XXL. Who's ready for him? #MagicMondays #MagicMikeXXL." By the looks of these posters, the whole cast seems to be pretty XXL!