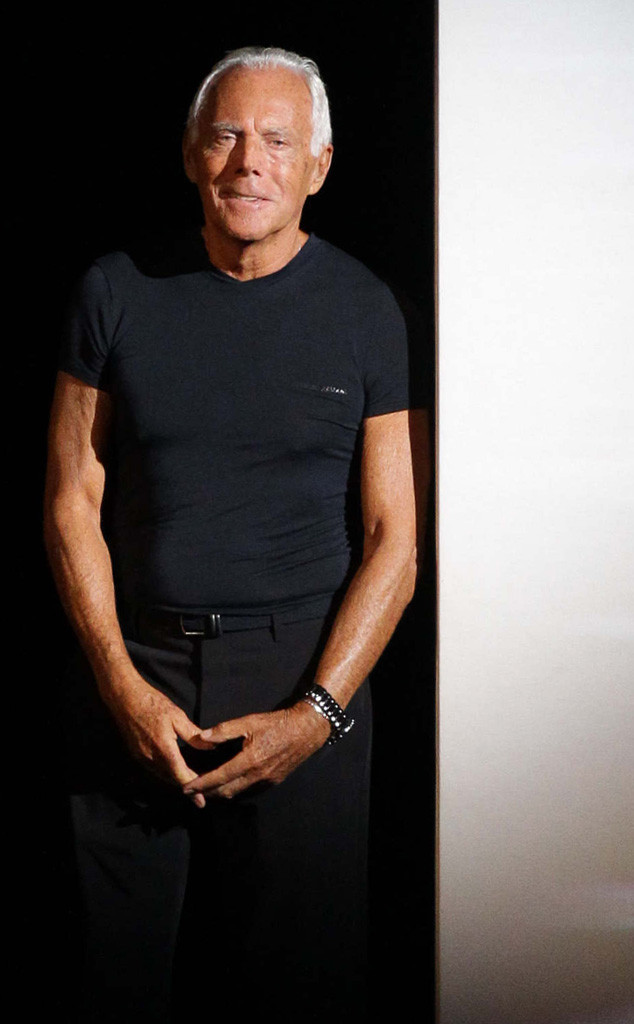 Venturelli/WireImage
Tell us how you really feel, Giorgio Armani. (Or maybe not.)
The designer is coming under heat for a recent interview with London's Sunday Times magazine in which he suggests that gay men shouldn't "dress homosexual" (er, whatever that means).
"A homosexual man is a man 100%. He does not need to dress homosexual. When homosexuality is exhibited to the extreme—to say, 'Ah, you know I'm homosexual'—that has nothing to do with me. A man has to be a man," Armani said.
The 80-year-old designer, whose luxe fashion and lifestyle brand has put his net worth well into the billions, also gave the proverbial side-eye to men with a too-defined physique.
"I don't like muscle boy," he said. "Not too much gym! I like somebody healthy, somebody solid, who looks after his body but doesn't use his muscles too much."